Norma Winstone & John Taylor In Concert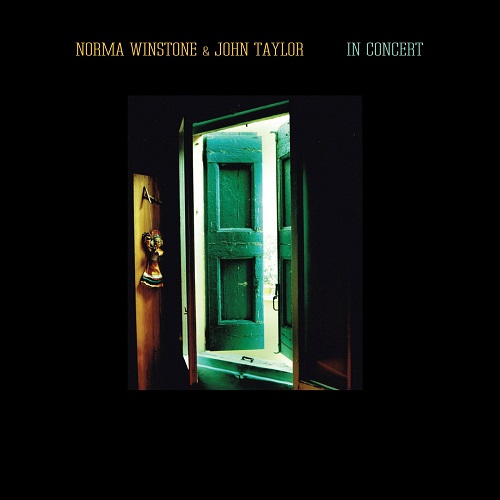 N
Sunnyside Records
'In Concert' is een duo-concert van Norma Winstone & John Taylor toen ze beiden als lesgevers resideerden aan het Guildhall Music School in Londen in augustus 1988.
Ze selecteerden voor dit concert een aantal standards en favoriete nummers opgenomen door Dave Foister en op cassetteband uitgebracht in 1999 door Enodoc Records. Een remastered heruitgave op cd en digitaal is nu beschikbaar via Sunnyside Records.
Het album opent met Leonard Bernstein's 'Lucky To Be Me' (uit de musical On The Town – 1944) waarin Winstone al meteen subtiele accenten legt in de haar eigen stijl. Ze schreef zelf de lyrics voor Steve Swallow's 'Ladies In Mercedes', en maakt er een verkwikkende interpretatie van met vocalise en geeft ruimte aan Taylor met weerbarstige maar melodische pianotoetsen.
Taylor schittert in Egberto Gismonti's 'Cafe' waarin Winstone haar zang (op eigen tekst) spaarzaam en heel intimistisch inzet.
Ze kozen voor twee nummers van Ralph Towner. Een opgewekt stemmig 'The Glide' en een lieflijke ballad 'Celeste', die krijgen een uitzonderlijk kleurrijke invulling van frasering en improvisatie. Die uitzonderlijke coherentie krijgt nog vleugels in Brubeck's 'In Your Own Sweet Way' en Monk's 'Round About Midnight'.
Met Taylor's 'Coffee Time', een uptempo samba, beleeft het concert een hoogtepunt met een handenklappend enthousiast jong publiek. Winstone toont haar vocalisetalent, Taylor zorgt ritmisch voor draagkracht. Subliem!
Een legendarisch Brits duo dat vele jaren een hechte band vormde onder meer met Kenny Wheeler en Azymuth.
Met dit album 'In Concert' worden we herinnerd aan de exceptionele interactie tussen zangeres Norma Winstone (nu 78) en pianist John Taylor. Taylor overleed in juli 2015 op 72-jarige leeftijd.
© Bernard Lefèvre

Norma Winstone (zang)
John Taylor (piano)