Niels Lan Doky - River of Time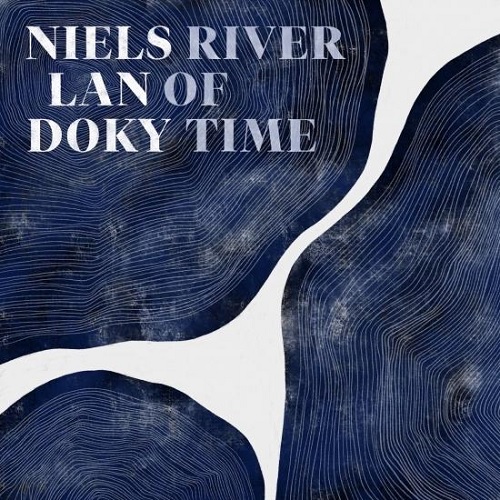 N
Inner Adventures / Stiletto
Né à Copenhague en 1963, Niels Lan Doky a gagné le Berklee College en 1980 pour entamer un début de carrière aux Etats-Unis.
Souvent présenté comme un héritier de Bill Evans, il a multiplié les albums en trio, avec des rythmiques de légende: Niels-Henning Ørsted Pedersen/Alvin Queen (Here and then), NHØP/Jack DeJohnette (The Target), Gary Peacock/Alex Riel (Close encounter), Gary Peacock/Billy Hart (Manhattan Portrait). Parallèlement, il a enregistré avec de grands noms du jazz américain: Randy Brecker (Letters), John Abercrombie (Toronto Concert), Tom Harrell (Tribute to Sinatra), John Scofield (Daybreack). Dans les années 2000, il est revenu au Danemark (Return to Denmark en 2010, Human behavior en 2011).
Voici River of time, que le pianiste présente comme "a Danish/American symbiosis".
A la contrebasse, le jeune Tobias Dall, un parfait héritier de NHØP, à qui Niels Lan Doky laisse beaucoup de place (Pink Buddha, River of time, Greasy sauce, World peace).
A la batterie, Niclas Bardeleben qui a succédé à Alex Riel comme batteur régulier du légendaire Jazzhus Montmartre de Copenhague. Leader d'un quintet à trois souffleurs, il a enregistré plusieurs albums avec Niels Lan Doky: Human behavior, Scandinavian standards, ou Live at Montmartre avec Didier Lockwood en invité.
L'album propose effectivement une symbiose entre sensibilité scandinave, souvent portée à la mélancolie (World Peace qui commence comme un piano solo, avant l'entrée en scène de la contrebasse, Sita's mood) et thèmes très rythmés (Pink Buddha avec recours au glokenspiel et aux congas, Greasy sauce, Are you with me? avec tambourin, Houllebeck, ou Nature of the business, seule plage enregistrée live en Espagne).
Niels Lan Doky aime ajouter quelques sonorités complémentaires: glockenspiel, congas, timbales, triangle (Pink Buddha), drum programming (River of time, Hope 2020), tambourin (Are you with me?), cymbales (Hope).
Tout au long de l'album, Niels Lan Doky allie lyrisme mélodique exacerbé et vigueur rythmique, bien secondé par sa rythmique: sonorité fluide de la contrebasse, beau travail de la batterie aux balais comme aux baguettes.
© Claude Loxhay