Nicolas Moreaux - Far Horizons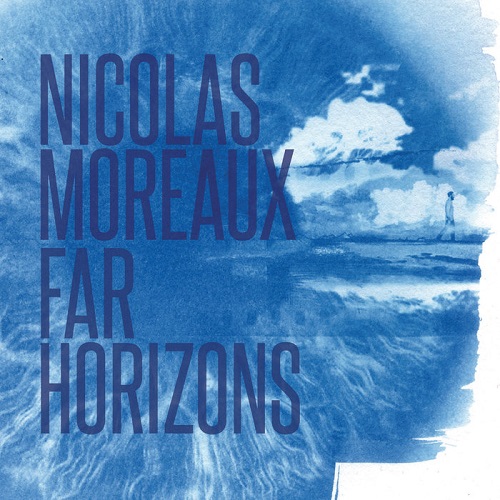 N
Jazz&People
Far Horizons van de Franse contrabassist Nicolas Moreaux is de opvolger van het dubbelalbum Fall Somewhere (met als gast tenor Bill McHenry), dat in 2013 met de Grand Prix de l'Academie Charles-Cros werd onderscheiden. Hij ging nog een samenwerking aan met de formatie FOX (met Pierre Perchaud, Jorge Rossy en Chris Cheek) wat als revelatie in 2016 een Victoires de la Musique-Award won.
Tijdens studies met Dennis Irwin, Ben Street en Johannes Weidenmueller leerde hij zich verder bekwamen in een klare sound, het omgaan met ruimte en het creatief bespelen van de contrabas.



In Far Horizons ontwikkelt Moreaux een harmonische energie die misschien nog het best te vergelijken valt met Dave Holland of Henri Texier. Hij schrijft breed geïnspireerde en gevarieerde thema's die onder zijn gedreven contrabas zeer complex en intens sporen met twee saxen (Olivier Bogé en Christophe Panzani), en twee drummers (Karl Jannuska en Antoine Paganotti), naast gitarist Pierre Perchaud. Dat mondt uit in een overweldigend, volumineus (Music Of The Heart, Lord Of  Goodness), soms groovy (The Bard, Sister Soul), soms trancematige en meditatieve sound (To Blossom) die verre horizonten oproept. Voorbeeldig is het lyrische Bird Symbolic waarin soli van gitarist Pierre Perchaud en pianist Olivier Bogé overvloeien in die van contrabassist Nicolas Moreaux en zich ontwikkelt tot een uitgesponnen climax.
Het talent van Moreaux als melodisch stilist excelleert nog in Far Horizons en het bloedmooie I've Seen You In Me (met Moreaux en Carolina Katun, zang en synthesizer, en op trompet Andrew Crocker) dat het album sereen afsluit.
Nicolas Moreaux' Far Horizons blinkt uit door vindingrijke composities met een meesterlijk collectieve interactie, vol intelligente wendingen en improvisaties van hoog niveau.

© Bernard Lefèvre


Line up:
Nicolas Moreaux (cb)
Olivier Bogé (as, p)
Christophe Panzani (ts)
Pierre Perchaud (g)
Karl Jannuska (d)
Antoine Paganotti (d)
Gasten op track 9: Carolina Katun en Andrex Crocker