Natashia Kelly Group - Inside The Wave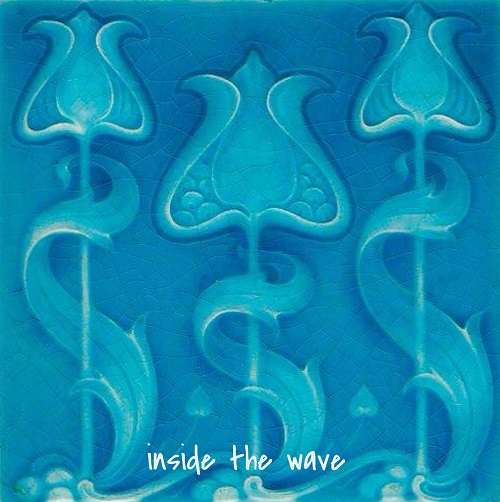 N
RawRecords
In februari 2016 verscheen Nahashia Kelly's debuut-ep. Nu volgt het album 'Inside The Wave' waarmee ze uitpakt in een double bill met Pentadox in een tournee van JazzLab vanaf 23 januari 2020.
De Belgisch-Ierse zangeres grijpt naar haar roots met de traditionele Ierse zang (sean-nòs), covert de traditional 'I'm Weary of Lying Alone' en brengt een eigenzinnige versie van Monks standard ''Round Midnight' in een 'laid back' mood.
'My Favourite Cartoon', 'A Fair Mind' en 'The Intelligent Subconsious' ontstonden als een gezamenlijke improvisatie. Natashia Kelly onderlijnt vrijelijk met haar stem als extra instrument. Ze weet zich perfect omringd door haar vertrouwde contrabassist Brice Soniano (Rawfishboys, Carate Urio Orchestra, Ben Sluijs ¾ Peace, Mephiti) en gitarist Jan Ghesquière (Sinister Sister, Molten Penguin). De productie was in handen van Koen Gisen.
Overigens wil ze vooral de spontaniteit vooropstellen en werden de nummers in enkele takes met alle muzikanten in één ruimte vastgelegd.
Fascinerend hoe ze als singer-songwriter bevestigt. Telkens spits je de oren om de poëzie te laten bezinken. Toch wel spijtig dat de lyrics bij het album ontbreken.
Brice Soniano schittert nog heel bijzonder bij 'In the Ocean' met gestreken en in 'Tightrope Dancer' met geplukte contrabas. Gitarist Ghesquière zorgt dan op zijn beurt voor een rasechte blues sound in 'Sweet Dragon 3 en legt intimistische accenten in 'Sacred Song'.
Maar boven alles is 'Inside The Wave' een meerstemmig geïnspireerde bewogen muzikale verkenning, een spel van golven in een mix van blues, country, folk en jazz die resoneren in een stroom van ritmisch gedreven trance tot verstilling.
In de hoesafbeelding herken je een oude art nouveau Italiaanse tegel. Het kleurpoeder wordt aangebracht als het keramiek nog warm is en de tekening moet meteen raak zijn. "Net zoals er bij ons 1 à 2 takes per nummer zijn gedaan", aldus Natashia Kelly, "en de tekening doet me aan water denken en dat element vind ik erg passend bij de muziek. We zijn ook met drie en er staan ook drie "waterbloemen" op".
© Bernard Lefèvre




Musici:
Natashia Kelly (zang, composities)
Brice Soniano (contrabas)
Jan Ghesquière (elektrische gitaar)

Concertagenda
23/01/20 : Het Perron, Ieper : Natashia Kelly Group
24/01/20 : CC Casino, Koksijde : Natashia Kelly Group
31/01/20 : Handelsbeurs, Gent : Natashia Kelly Group/ Pentadox sextet
02/02/20 : Abbaye de Neumünster, Luxemburg : Natashia Kelly Group
05/02/20 : Flagey Brussel : Natashia Kelly Group/ Pentadox
06/02/20 : Rataplan, Antwerpen Borgerhout : Natashia Kelly Group/ Pentadox
12/02/20 : Muziekcentrum, Track, Kortrijk : Natashia Kelly Group/ Pentadox
13/02/20 : De Casino, Sint-Niklaas : Natashia Kelly Group/ Pentadox
15/02/20 : CC De Muze van Meise, Meise : Natashia Kelly Group/ Pentadox
16/02/20:  CC De Ververij, Ronse : Natashia Kelly Group/ Pentadox
18/02/20 : CC De Bogaard (Academiezaal) Sint-Truiden, Natashia Kelly Group/ Pentadox
21/02/20 : CC 't Getouw, Mol : Natashia Kelly Group/ Pentadox