Nabou - You know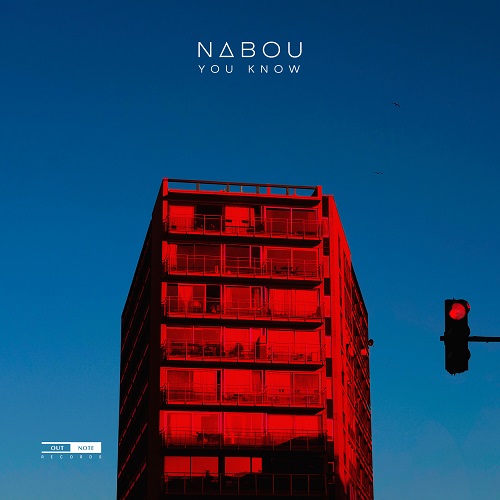 N
Outhere
La tromboniste Nabou est la nouvelle coqueluche du jazz flamand. Née à Anvers en 1993, elle a notamment étudié au Conservatoire de Rotterdam avec Ilya Reijngoud (tromboniste qui a participé à Octurn pour l'album 'Ocean' et au DVD 'Live in Amsterdam', enregistré au Bimhuis).
Elle a fait partie du National Youth Orchestra, du septet du guitariste Jokke Schreurs, avec Frank Vaganée et de Muze Jazz Orchestra avec Carlo Nardozza. Elle a aussi croisé John Ruocco, Bert Joris comme Dave Douglas ou Evan Parker. Son EP 'Hubert', déjà gravé avec le guitariste Roeland Celis, a été un vrai succès: on a comparé sa sonorité forte et rugueuse comme son groove à Fred Wesley. Peut-être, mais sans le côté funky, très commercial de l'Américain. On peut tout aussi évoquer le son "gras" de Roswell Rudd et, référence personnelle, à l'énergie dévorante de Gueorgui Kornazov en compagnie de la guitare virevoltante de Manu Codjia (Horizons Quintet).
Pour 'You Know', on retrouve les mêmes compagnons de route que sur le LP nominé au Prix Sabam for Culture Jazz Composer en 2019.
A la guitare, Roeland Celis qui a commencé ses études au Lemmensinstituut de Louvain puis aux Conservatoires d'Amsterdam et d'Anvers. Il a fait partie d'un trio avec Hendrik Vanattenhoven (cb) et Matthias De Waele (dm), de Hart avec Rob Banken (saxophoniste du Bravo Big Band) et de Good Doog avec Sylvain Debaisieux au saxophone.
A la contrebasse, Trui Amerlinck, qui est aussi celliste (Primerose Trio et Another String Quartet) et fait partie du groupe Tsar B., avec Justine Bourgeois (vl, voc).
A la batterie, Mathias Vercammen qui fait partie d'un quartet avec le saxophoniste Erik Bogaerts (Les Chroniques inutiles).
Au répertoire de 'You know', sept compositions originales, accompagnées d'une intro solo trombone avec effets, pour 'Into the house of F'. La plupart des compositions sont écrites sur un mid tempo qui n'empêche pas des envolées groovy du trombone avec un son "gras" ('Black Light'), un constant dialogue avec la guitare virevoltante ('You know') mais aussi une large place laissée à la contrebasse énergique de Trui ('Who owns what', 'Black Light'), parfois avec des motifs obsessionnels ('Chill'), des rythmes groovy ('In the house of F', 'Who owns what')  et presque binaires ('K.I.P.').
Comme le dit Nabou dans ses liner notes (en trois langues, svp): "Un instantané de ce que je suis, en équilibre entre ma vie d'étudiante et la période que je décris comme 'plus tard, quand je serai grande." Une belle modestie: Nabou est une grande instrumentiste, compositrice et arrangeuse.
Une vraie découverte qu'on voudrait voir en concert en Wallonie.
© Claude Loxhay
Une collaboration JazzMania / Jazz'halo