Michel Reis – Short Stories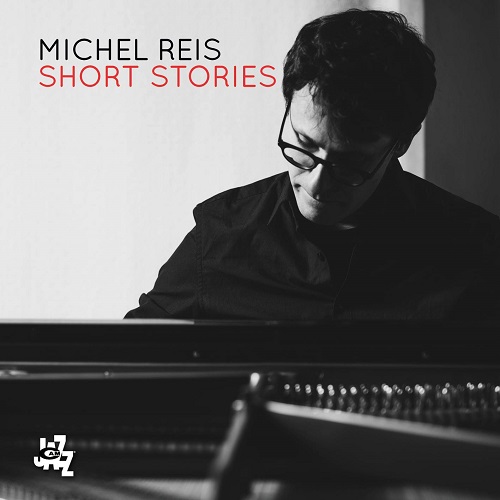 M
CamJazz
Op 'Short Stories' trakteert de Luxemburgse pianist Michel Reis ons op veertien intimistische ontboezemingen. Er zijn slechtere alternatieven om een uurtje de tijd stil te zetten.
Michel Reis is een groot literatuurliefhebber die meer bepaald houdt van kortverhalen. Dat verklaart de cd-titel en ook andere compositietitels als onder meer 'How It All Began (The Story Of Mr. Potes)', 'Road To Dilijan', 'Eugène And Valentina Main Theme' en 'Tales Of Oleander'. Alle nummers zijn als minikronieken opgebouwd. Nu eens gebeurt dat door een langzaam verlopende introductie dan weer sta je met rasse schreden volop in de actie. Voor zijn 'Eleni (For Eleni Karaindrou)', een ode aan de Griekse fetisj componiste van Theo Angelopoulos, krijgt hij meteen extra punten. 'From The Eyes Of Old' en 'Could I See You Again' zijn in pure Jef Neve-stijl. Invloeden van Chopin sijpelen her en der eveneens door. Dat Reis een leerling is van Ran Blake komt sterk naar voor.
Trefwoorden bij het werk van deze estheet zijn dan ook abstract, sober en beheerst. Een "modus operandi" die helemaal aansluit bij de huidige golf van "nu pianojazz" maar wel met voldoende zeggingskracht en stilistisch inventief over heel de lijn. Elke notenreeks vermenigvuldigt het imaginaire beeldmateriaal.
De cd-voorstelling heeft plaats op 17 november 2019 in Werkplaats Walter. Op de affiche staan die avond nog twee andere Luxemburgse groepen, Dock In Absolute (https://www.jazzhalo.be/reviews/cdlp-reviews/d/dock-in-absolute-unlikely/) en Pol Belardi's Force.
© Georges Tonla Briquet


Michel Reis: piano

Live: 17.11.2019 om 20.00, Werkplaats Walter (Brussel)

www.michelreis.com
www.werkplaatswalter.be