Kurt Van Herck/Willem Heylen/Eric Thielemans - Cinema Paradiso (BL)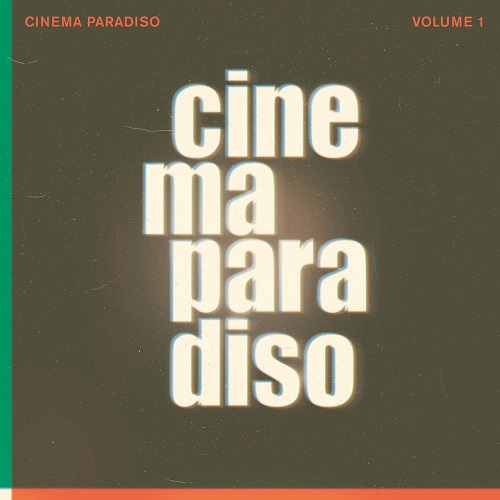 K
Oorwerk
Het is al van 2006 geleden dat saxofonist Kurt Van Herck (54) met Le Mariage (The Music of Karl Van Deun) een eigen album uitbracht samen met Jacques Pirotton en Mimi Verderame. Daarvoor vormde hij nog met Kris Goessens, Dré Pallemaerts en Nicolas Thys een eigen kwartet wat resulteerde in Another Day, Another Dollar (Igloo 1995).
Hij schittert al vanaf het eerste uur als vaste waarde van het Brussels Jazz Orchestra met veel gerenommeerde gasten en op verschillende albums met Anima Figarova, Diederik Wissels, Nathalie Loriers en David Linx. Daarnaast is hij bekend van Saxkartel, The Acoustics en Act Big Band.
Maar meer nog dan dit palmares telt de persoonlijkheid en eigen sound van Kurt Van Herck ontwikkeld door jarenlange ervaring en inzet. Die wendt hij overigens succesvol aan als docent op het Antwerps Conservatorium en als coach via het project Breathing, laatst nog in 2017 (Breathing #32 met accordeonist Stan Maris, pianist Alan Van Rompuy, bassist Ruben de Maesschalck en drummer Tim Cararim).
Nu verrast Kurt Van Herck met Cinema Paradiso waarin hij aan de slag gaat met werk van Paul Motian. en hiervoor passend beroep doet op de hem vertrouwde meesterdrummer Eric Thielemans en de jonge gitarist Willem Heylen, een oud-student van Kurt.
Motians Abacus, Arabesque, Dreamworld, The Storyteller, Yallah, Fiasco wisselen af met inbreng van eigen composities: Negative Space #1 (Kurt Van Herck), Negative Space #2 en #3 (Van Herck, Willem Heylen, Eric Thielemans en Jozef Dumoulin die bovendien meespeelt) en als afsluiter Morricones Love Theme From Cinema Paradiso.
De creativiteit van dit trio overstijgt de voor de hand liggende referentie aan het trio Lovano-Frisell-Motian. Een weelde aan expressie en prachtige klankkleuren (luister eerst naar Arabesque!) verenigt de diepgevoelige fijne sax van Kurt met de slagvaardige intensiteit van de drums en wervelend intelligente percussie van Eric met de onderkoelde maar rake effecten op gitaar van Willem. Dit album vraagt om meer dan een keer beluisteren, er valt zo veel te ontdekken, zo veel te vatten, te doorgronden.
Bovendien opent zich nog een wereld van verschil met de drie Negative Space stukjes met bijzondere effecten en heel vrije impressies, nog versterkt in #2 en #3 door de verstilde pianoklanken van Jozef Dumoulin en in #2 de magische fluitsolo van Kurt Van Herck. Daar bovenop leven Eric Thielemans en Willem Heylen zich helemaal uit met sublieme interventies.
In het slotstuk van Morricone neemt gitarist Willem Heylen solerend het voortouw en volgen sax en drums om te eindigen in een serene sfeer die als een lijn doorheen Cinema Paradiso loopt. Een droom van een plaat die het verdient om snel en veel live te mogen beleven.

© Bernard Lefèvre


Line up:
Kurt Van Herck (tenor en sopraansax, native Amercan fluit)
Willem Heylen (elektrische gitaar)
Eric Thielemans (drums en percussie)
Gast: Jozef Dumoulin (piano)

Concertagenda 2019:
6 juni - 20u – deSingel Muziekstudio,  Antwerpen
7 juni – 20u30 – La Conserve – Leuven