Kim Versteynen & Tim Finoulst - First Time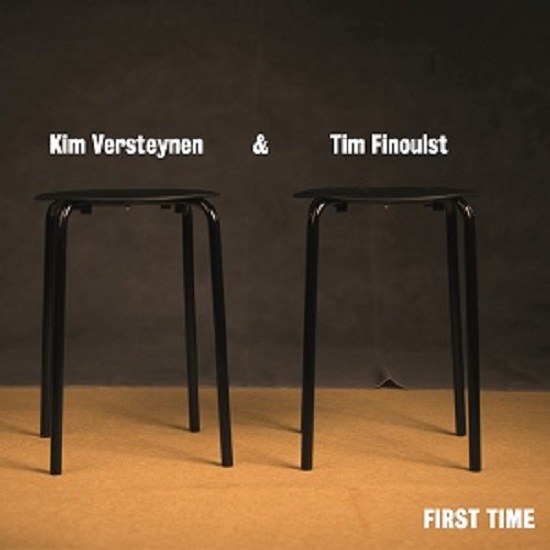 K
self produced
Kim Versteynen a étudié le chant avec Lady Linn puis a poursuivi son cursus au Conservatoire de Maastricht et a participé à des workshops avec Diane Reeves et ... Sheila Jordan, une adepte du duo (en compagnie du contrebassiste Cameron Brown). En quartet avec le pianiste Arne Van Coillie, elle a enregistré "Open & Close", voici quelques mois.
De son côté, Tim Finoulst a poursuivi des études de guitare au Conservatoire d'Anvers, avec Hendrik Braekman, un guitariste souvent sollicité par le Brussels Jazz Orchestra et suivi des masterclasses avec Peter Hertmans, Philip Catherine et John Scofield. Membre du premier Youth Jazz Orchestra, il a fait partie du septet du batteur Jelle Van Giel, avec Carlo Nardozza (tp) et Steven Delannoye (ts) et The Hepcats avec Arne Van Coillie et Kim Versteynen (album "Easy Street" en 2012).
Pour se présenter au Concours Jeunes Talents des Leffe Jazz Nights de 2013, c'est en duo qu'ils ont décidé de se présenter, un exercice sans filet: "Playing in a duo as ours is limiting as well liberating, constraining as well emancipating. There is just guitar and voice, in charge of rhythm, harmony, melody, interpretation, lyrics improvisation, interaction, performance." (liner notes).
Pour cet album, les deux complices ont choisi un répertroire éclectique: deux grands classiques (Beautiful Love, Walk on by), une ballade folk de l'Anglais Nick Drake (Riverman), Send in the clowns de Stephen Sondheim, un auteur de comédies musicales, Puzzle of hearts du chanteur brésilien Djavan et une série de compositions originales. Deux musiques de Tim avec des lyrics de Kim (First Time et ce Kind of grey déjà gravé sur Open & Close), Encore (musique d'Arne Van Coillie, paroles de Tim), Bruxism de Kim et Interlude de Tim.
Kim a une voix limpide aux inflexions ondoyantes qui se marie avec bonheur au phrasé fluide de Tim. Celui-ci s'autorise de belles intros (Kind of grey, Bruxism), de nombreux solos (Beautiful Love, Walk on by) ainsi qu'un Interlude en solo. Bref, voilà un duo tout en empathie complice. Après une tournée en novembre et décembre, le duo se produira encore en janvier et février.