Kenny Werner - The Melody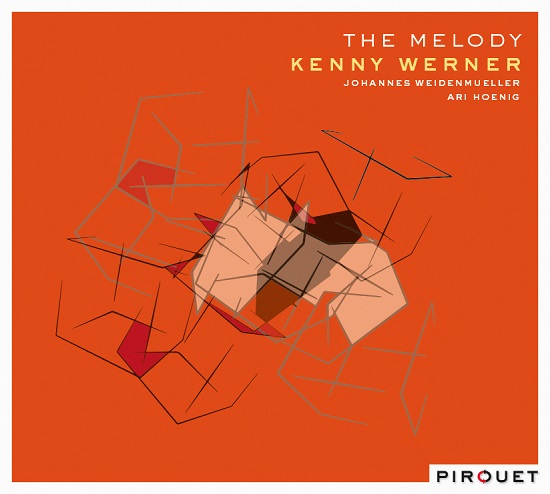 K
Pirouet
Kenny Werner est bien connu du public belge: il a souvent joué et enregistré avec Toots (par exemple, l'album sobrement intitulé "Toots Thielemans-Kenny Werner" de Northern Jazz Records en 2001). Il a aussi invité le Brussels Jazz Orchestra à New York et enregistré deux albums, "Naked in the cosmos" en 2002 et "Institute of higher learning" en 2011, avec ce qu'il considère comme l'un des meilleurs big bands du monde.
Et pourtant, cet ancien élève de Berklee s'y connaît: il a débuté sa carrière au sein du Mel Lewis Orchestra, avant de jouer avec Joe Lovano, Chris Potter ou David Sanchez. Mais il est aussi un des spécialistes du piano-trio: avec Ratzo Harris et Tom Rainey ("Press enter"), avec Dave Holland et Jack DeJohnette ("A delicate balance" en 1997), avec Marc Johnson et Joey Baron ("Un protected music").
Le voici avec une quatrième rythmique: Johannes Weidenmueller à la contrebasse et Ari Hoenig à la batterie.
Natif de Heidelberg, Weidenmueller s'est installé à New York en 1991, il a joué avec Randy Brecker et enregistré avec Franck Amsallem ("On second thought"). Ari Hoenig a joué avec Chris Potter et Joshua Redman et s'est spécialisé dans le piano-trio avec Jean-Michel Pilc et Bojan Z.
A côté de ses quatre compositions personnelles, Kenny Werner a fait preuve d'un choix éclectique, en revisitant Coltrane ("26-2"), Dave Brubeck ("In your own sweet way") mais aussi un grand succès populaire de Broadway, "Try to remember" de la comédie musicale "The Fantasticks".
La particularité de Kenny Werner est d'aborder ces compositions archi-connues comme un matériau neuf, en en réinventant la structure rythmique et en faisant précéder la mélodie d'une longue intro improvisée. Ainsi "In your own sweet way" débute par un beau dialogue entre le piano et la contrebasse avant d'aborder réellement le thème mélodique dont il modifie subrepticement le rythme. A propos de "Try to remember", il dit: "I try to treat the standard like an original composition, and treat the original composition like a standard."
Avec ses compositions personnelles, il réussit à alterner ballades lyriques (Balloons, Voncify the Emulyans, Beauty secrets) et pièces au groove survolté (Who? avec un motif de basse obsessionnel et un vigoureux jeu de baguettes qui tranche avec le subtil jeu de balais sur Try to rememeber).
Kenny Werner allie, avec naturel, beauté mélodique et densité rythmique, en empathie avec sa rythmique.
Claude Loxhay