Kurt Van Herck/Eric Thielemans/Willem Heylen - Cinema Paradiso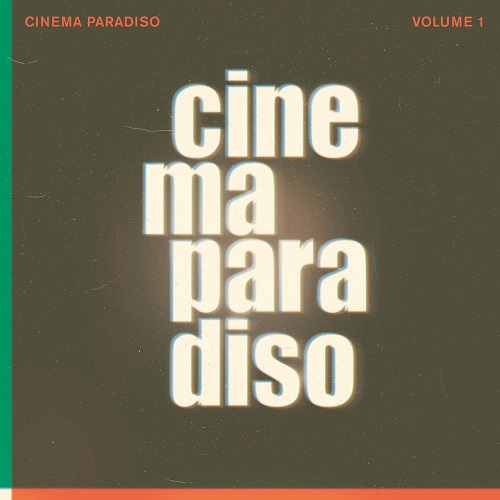 K
Oorwerk/Newsdistribution
Kurt Van Herck a enregistré une vingtaine d'albums au sein du Brussels Jazz Orchestra, avec de nombreux invités: Kenny Werner, Dave Liebman, Enrico Pieranunzi, Richard Galliano, Philip Catherine, David Linx, Bert Joris, Tutu Puona ou Maria João. Il a fait partie du quatuor Saxkartel ou d'Act Big Band de Félix Simtaine (album Extrême). Avec Diederik Wissels, il a enregistré The Hillock Songtress et Nymphéas avec Nathalie Loriers.
Mais, il n'avait encore enregistré que deux albums personnels: Another day, another dollar, en quartet avec le pianiste Kris Goessens, et Le Mariage, en trio, avec Jacques Pirotton et Mimi Verderame, autour de compositions écrites par le guitariste Karl Van Deun.
Milieu des années '90, Kurt Van Herck a joué en duo, avec Eric Thielemans, batteur et percussionniste qui a enregistré avec Mâäk, Erik Vermeulen, Kris Defoort, Ben Sluijs ou Jozef Dumoulin et a enregistré un album en solo: Sprang.
Revoici les deux complices en trio avec le jeune guitariste Willem Heylen. Après avoir étudié la guitare classique, celui-ci a opté pour la guitare électrique et poursuivi ses études au Conservatoire d'Anvers, sous la férule des guitaristes Frederik Leroux et Hendrik Braeckman, mais aussi de… Kurt Van Herck.
Un trio sax-guitare- batterie qui joue essentiellement des compositions de Paul Motian, cela vous rappelle quelque chose? Oui, bien sûr, le trio Lovano-Frisell-Motian des années '80, auquel se référait déjà le trio de l'album Le Mariage avec la composition One for Bill Frisell.



Au répertoire, d'abord cinq compositions de Motian: Abacus, The storyteller, Yallah et Fiasco écrites pour le trio et Dreamworld de l'Electric Be Bop Band.
Vu le nom du groupe, un détour obligé vers Ennio Morricone avec Love theme from Cinema Paradiso et trois compositions-improvisations collectives: Negative Space 1, 2 et 3, les deux dernières avec Jozef Dumoulin, en invité, au piano.
En dehors de la ballade de Cinema Paradiso, une splendide mélodie jouée au ténor, en première ligne, les cinq compositions de Paul Motian. Deux jouées sur un tempo très vif: Abacus avec une belle intro de batterie et ténor voltigeur et Fiasco, tout aussi enlevé avec les sonorités mordorées de la guitare électrique. Les autres sur un tempo plus apaisé: Arabesque, avec un beau passage de percussions colorées (diverses cymbales et clochettes) et ténor à la sonorité chaude, mais aussi The storyteller, toujours au ténor, et Yallah, avec intro de petites percussions et un soprano incisif.
On retrouve le ténor sur Negative Space #1, puis sur Negative Space #2 avec Jozef Dumoulin en invité au piano et, sur Negativa Space #3, une "native american flute" (une flûte amérindienne), encore avec J. Dumoulin.
Un album passionnant avec un Kurt Van Herck particulièrement en verve, un Eric Thielemans très présent aux percussions et un Willem Heylen avec une guitare électrique aux atmosphères planantes.
A découvrir d'urgence.
© Claude Loxhay

Concerts 2019:
6 juin, Antwerpen, Muziekstudio
7 juin, Leuven, La Conserve