Kurt Van Herck / Willem Heylen / Eric Thielemans - Cinema Paradiso Vol. 2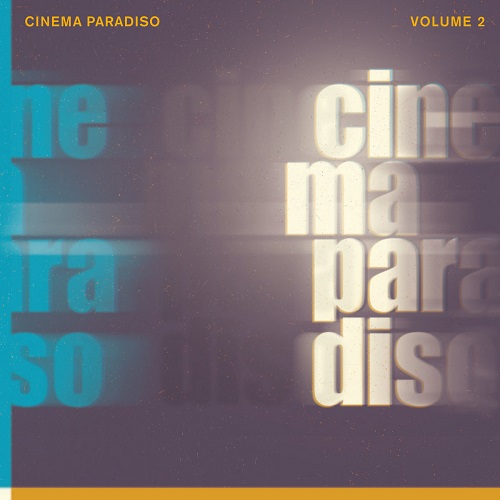 K
OorWerk / Stilletto
Kurt Van Herck a étudié le saxophone ténor avec John Ruocco: une référence. Il a fait partie du Big Band Act de Félix Simtaine et du premier Saxkartel, il est membre du Brussels Jazz Orchestra depuis sa fondation. Il a enregistré Nymphéas avec Nathalie Loriers, Wind avec le quintet de Mimi Verderame, The Hillock Songstress avec Diederik Wissels.
A côté de cette riche carrière, il a toujours eu une admiration pour le trio de Paul Motian, avec Joe Lovano et Bill Frisell: un trio sans piano ni contrebasse. On retrouvait déjà cette configuration pour l'album Le Mariage de 2006, en compagnie de Jacques Pirotton et Mimi Verderame: on découvrait un Kurt Van Herck au jeu plus agressif.
Il a décidé de reprendre cette configuration, sax-guitare-batterie pour la formation Cinéma Paradiso, en compagnie du guitariste Willem Heylen et du batteur-percussionniste Eric Thielemans.
Willem Heylen a d'abord étudié la guitare classique au Conservatoire de Malines, il a ensuite pris des leçons avec Serge Lazarevitch et Peter Hertmans et s'est inscrit au Conservatoire d'Anvers pour suivre les cours d'Hendrik Braeckman et Frederik Leroux, en s'orientant vers un ancrage jazz.
Eric Thielemans a étudié au Jazz Studio avec Dré Pallemaerts et a multiplié les expériences: quartet de Ben Sluijs (Food for free), duo avec Erik Vermeulen, Tous Dehors du Normand Laurent Dehors, en compagnie de Michel Debrulle, trio de Jozef Dumoulin, Lidlboj avec Lynn Cassiers ou le quartet Rorschach (deux batteries-deux pianos).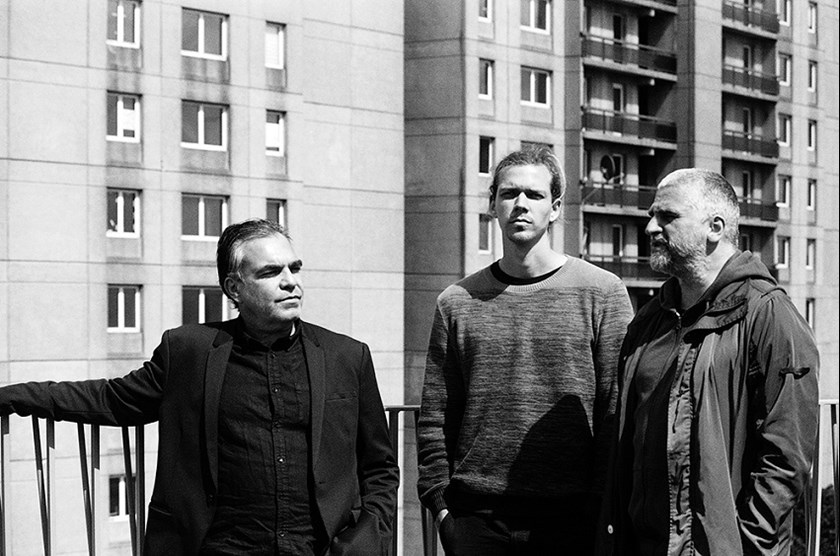 © Bache Jespers

Le trio a enregistré un premier album en 2019 et voici que sort le Volume 2.
Au répertoire, cinq compositions de Paul Motian, notamment Circle et Folksong for Rosie enregistrés avec Lovano et Frisell mais aussi Tales of the unexpected enregistré avec Enrico Pieranunzi.. S'ajoutent à cet hommage, une version de The Windmills of your mind de Michel Legrand, jouée au ténor, sur tempo rapide, avec solo de guitare et intro bruitiste imitant le bruit des ailes d'un moulin; Ballad of the sad young men du pianiste et compositeur Tommy Wolf, un thème très mélodique joué au soprano et Negative Space #4, une compo-impro collective avec un ténor vigoureux. Alternent selon les plages, ténor tout en douceur (Tales of the unexpected), ténor plus enflammé(Circle Dance) et soprano mélodique (Folk Song for Rosie). 
Le trio est rejoint par le piano de Jozef Dumoulin sur deux compositions de Motian: Dreamworld et Etude avec un jeu de cymbales très personnel de Thielemans.
Un album qui s'inscrit dans la suite logique du Volume 1.
© Claude Loxhay
Une collaboration JazzAround/Jazz'halo