Kurt Elling - Secrets Are The Best Stories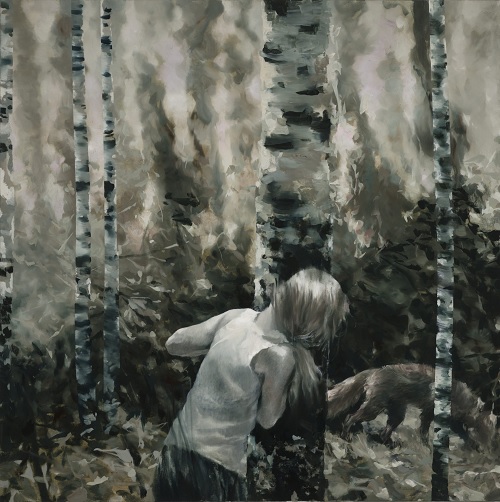 K
Edition
'Secrets Are The Best Stories' is niet alleen een heel intens album door de inhoud maar tevens een van de beste releases van vocalist Kurt Elling.
Met zijn vorige cd 'The Questions' (2018) liet Elling al expliciet horen dat hij een standpunt durft in te nemen over sociale en politieke onderwerpen. Met 'Secrets Are The Best Stories' benadrukt hij deze houding en heeft hij het over menselijke rechten, immigratie, de klimaatverandering en de destructieve macht van het geld. Het merendeel van de teksten pende hij zelf op een paar uitzonderingen na. De muziek kwam van Jaco Pastorius, Wayne Shorter, Django Bates, Vince Mendoza en Danilo Pérez. Deze laatste maakt deel uit van het vaste begeleidingstrio samen met trouwe compagnon bassist Clark Sommers. Gastmuzikanten zijn gitarist Chico Pinheiro , Miguel Zenón (altsaxofoon), Johnathan Blake (drums), Rogério Boccato (percussie) en Román Díaz (percussie).
Een paar basnoten en enkele zinnen half parlando gezongen met zijn fluwelen warme stem, volstaan om meteen in de ban te geraken. Van hieruit gaat het crescendo. Niet in volume en tempo, alhoewel dat er geleidelijk aan bij komt, maar gewoon de zeggingskracht die uitstraalt van de boodschap. Heel sterk daarbij is de ononderbroken flow. Alle nummers vloeien in elkaar. De manier alleen al waarop de openingstrack overgaat in het vervolg (niet toevallig met de titel 'A Certain Continuum') getuigt van meesterlijke klasse. Van hieruit is er geen stoppen meer aan. Ook al wordt de vlotte ideeënstroom al eens onverwachts vertraagd of versneld en duiken er wat achtergrondgeluiden op, het blijft één lange spanningsboog.
De subtiele latin-accenten verlenen het geheel af en toe warme tinten zonder dat alles afglijdt naar goedkoop exotisme of uitgesproken latinjazz. Zelfs de saudade die overheerst in 'Rabo De Nube' (tekst en muziek zijn van de Cubaanse singer-songwriter Silvio Rodríguez) is getemperd en toch blijft de impact overtuigend. Een van de hoogtepunten is 'Beloved', opgedragen aan de Afro-Amerikaanse schrijfster en Nobelprijswinnaar Toni Morrison, auteur van onder meer de klassieker 'Jazz'. Een epische passage waarin de hel losbarst met Miguel Zenón als grootste oproerkraaier. Niet toevallig zijn "freedom" en "human rights" hier de sleutelwoorden. 'Song Of The Rio Grande' (op prepared piano!) mag dan meer ingetogen klinken, de boodschap is er niet minder om: "America you've lost your heart, America you've lost your mind".
Het Luc Tuymans-getinte schilderij op de hoes van de Noorse kunstenaar Lars Elling past perfect bij de inhoud. Met 'Secrets Are The Best Stories' maakt Elling zijn entrée bij Edition langs de grote poort. Vooral ook een topprestatie van Danilo Pérez en Clark Sommers.
© Georges Tonla Briquet




Bezetting:
Kurt Elling: vocals
Danilo Pérez: piano, Fender Rhodes
Clark Sommers: bas
Johnathan Blake: drums
Rogerio Boccato: percussie
Román Díaz: percussie
Chico Pinheiro: gitaar
Miguel Zenón: altsaxofoon

www.editionrecords.com
https://kurtelling.com/
http://www.larselling.no/