Kurt Elling - Secrets are the Best Stories (jpg)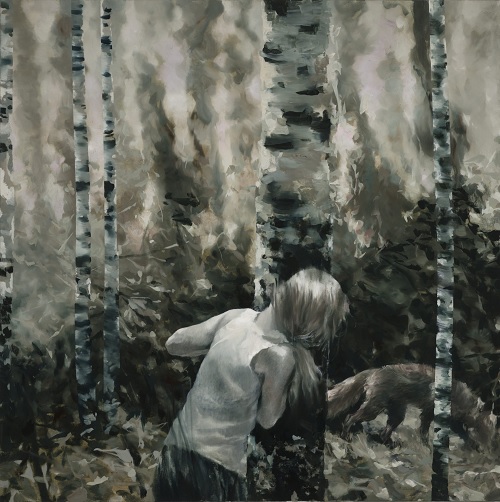 K
Editions Records
Affirmer que Kurt Elling est une des plus grands vocalistes de ces dernières décennies n'a rien d'original :  Down Beat le classe dans le top de son classement annuel depuis une douzaine d'années, les nominations aux Grammy Awards ne se comptent plus, de même que les titres de « Male Singer of the Year ».
Le premier disque du chanteur de Chicago à m'avoir fasciné est « Nightmoves », sorti en 2007 sur Concord Jazz et qui contient une version de « Body an Soul » passionnante, magique même avec ces paroles réinventées et une improvisation d'une inspiration soufflante basée sur celle de Dexter Gordon sur l'album « Homecoming. Live at the Village Vanguard ». Depuis, l'art vocal de Kurt Elling n'a cessé de fasciner, avec toujours le soutien du pianiste Laurence Hobgood que l'on retrouvait sur toutes ses productions jusqu'à aujourd'hui.
La sortie de ce nouvel opus révèle un double événement : « Secrets are the Best Stories » sort sur le label anglais « Edition Records » qui ces derniers temps a singulièrement élargi son panel d'artistes : outre les Anglais de « Dinosaur », « Phronesis », « Kneebody », Laura Jurd, Liam Noble et d'autres, « Edition Records » a vu arriver Jef Ballard, Chris Potter, Dave Holland, Pablo Held, « The Bad Plus »… excusez du peu !
Et voici Kurt Elling qui, second événement, cette fois invite un des grands pianistes actuels, celui du quartet de Wayne Shorter : Danilo Perez. Et d'emblée, le courant passe entre les deux artistes baignés de lyrisme et de poésie. Car de poésie, il en est question tout au long des plages de l'album : déjà concerné par les problèmes politiques dans son album précédent « The Questions », Kurt Elling se penche cette fois sur la problématique migratoire, saluant au passage quelques auteurs américains comme Toni Morrisson (« Beloved » avec un superbe solo du saxophoniste Miguel Zenon), Franz Wright ou Robert Bly, et rendant hommage sur « Song of the Rio Grande » à  un père et sa fille, Oscar et Valeria, deux Mexicains disparus dans les eaux du Rio Grande en tentant de rejoindre les USA, un chant troublant d'émotion – « America you've lost your mind » - doublé vocalement et au clavier et au final abrupt.
Quatre compositions de la plume de Danilo Perez, deux du pianiste anglais Django Bates, « Stays » de Wayne Shorter, une belle mélodie de Vince Mendoza, et en introduction « The Fanfold Hawk » et « A Certain Continuum » deux thèmes de Jaco Pastorius, le second inspiré par « Continuum » d' un album de 1976 (celui qui débute par la version extraterrestre de Donna Lee !). Pour conclure un choix de répertoire hors des sentiers battus, il reste à citer « Rabo de Nube » de Silvio Rodriguez, thème largement exploité par Charles Lloyd et interprété ici dans l'intimité du duo par Perez et Elling,  mettant ainsi en avant la beauté d'une mélodie éternelle.
Pour un début sur son nouveau label, Kurt Elling frappe fort et propose sans doute une de ses plus belles créations de ces dernières années.

© Jean-Pierre Goffin

Musiciens:
Kurt Elling: vocals
Danilo Pérez: piano, Fender Rhodes
Clark Sommers: basse
Johnathan Blake: drums
Rogerio Boccato: percussion
Román Díaz: percussion
Chico Pinheiro: guitare
Miguel Zenón: saxophone alto