Kosmo Sound – Kosmo Sound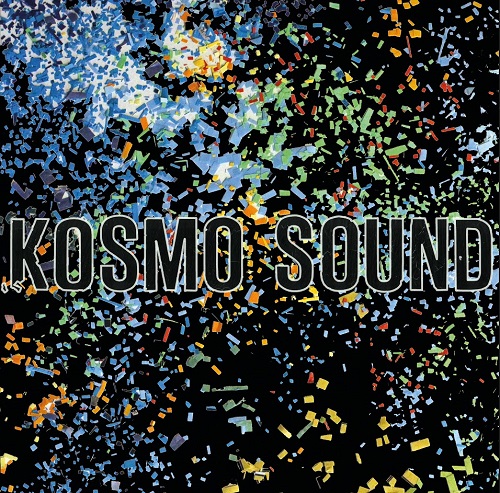 K
ZEPHYRUS ZEPLP042
Begin februari bracht Kosmo Sound zijn gelijknamig debuutalbum uit. Dit sextet uit Gent onder aanvoering van Mattias Geernaert combineert jazz met dub, want schreef in zijn mission statement dat men jazz weer meer dansbaar wil maken.
Kan deze boude bewering gelezen op papier of in interviews verwoord enig fronsen van wenkbrauwen verwekken, dan blijkt het bekijken van opnames die werden gemaakt tijdens optredens – zoals op Copacobana editie 2017 - dat de groep in dit opzet wel degelijk slaagt:



Waar Kosmo Sound tijdens concerten ontegensprekelijk vooral de vruchten plukt van en de aandacht trekt door het solide en stomende werk van bassist Geernaert en drummer Marius Couvreur die als een Siamese tweeling voor onweerstaanbare grooves zorgen, dan is de aanpak op het debuutalbum heel wat subtieler. Daardoor valt bij beluistering in meer intieme of thuisomgeving beter op hoe vernuftig de gitaarpartijen van Edmund Lauret en Cyriel Vandenabeele rond elkaar kronkelen, in elkaar haken en verstrengelen, elk met eigen karakter en uitgesproken klankkleur; hoe Bos Debusscher op keys op zijn beurt aan dat soundpalet heel eigenzinnige tinten toevoegt; en welk onmogelijk te miskennen aandeel saxofonist Ambroos De Schepper met zijn prikkelende blaaspartijen heeft in de graad van opwinding die Kosmo Sound vermag te genereren.
De EP bevat 5 composities – aangeleverd door resp. Couvreur ('De Viskeuze Cirkel'), Debusscher ('Pannage'), Geernaert ('Gelukkig Maar' en 'Way Up High') en Vandenabeele ('Tribute To Eli') – en is als fysieke geluidsdrager enkel op vinyl uitgebracht. In de hoes evenwel steekt ook een kaart met individuele downloadcode.
'Kosmo Sound', recorded and mixed door Peter Desmedt en mastered door Uwe Teichert, werd uitgebracht op ZEPHYRUS.
Tekst © Paul Godderis, 30 maart 2018
Foto's © Louisa Vanderhaegen (cover) - © Jeroen Goddemaer (groep)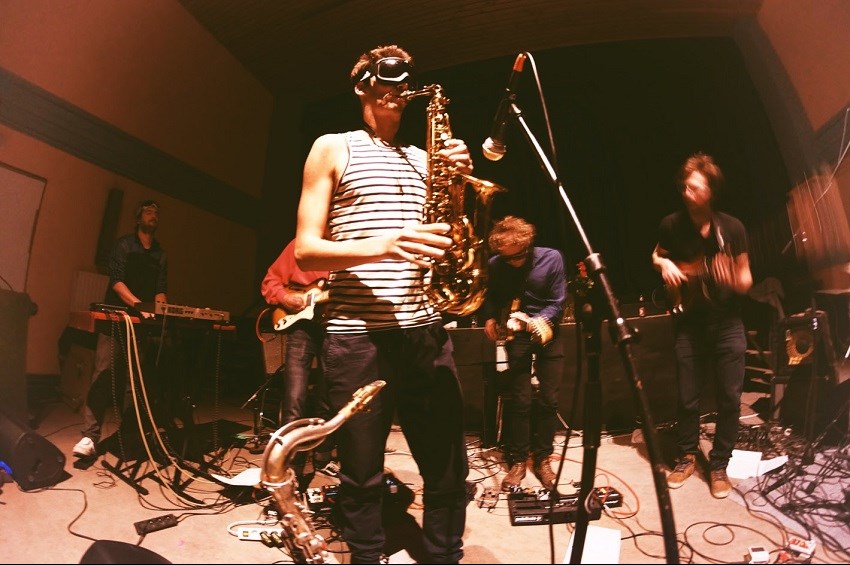 MUSICI:
Mattias Geernaert, bas
Marius Couvreur, drums
Edmund Lauret en Cyriel Vandenabeele, gitaren
Bos Debusscher, keyboards
Ambroos De Schepper, sax