Kokko 4t - Orient Express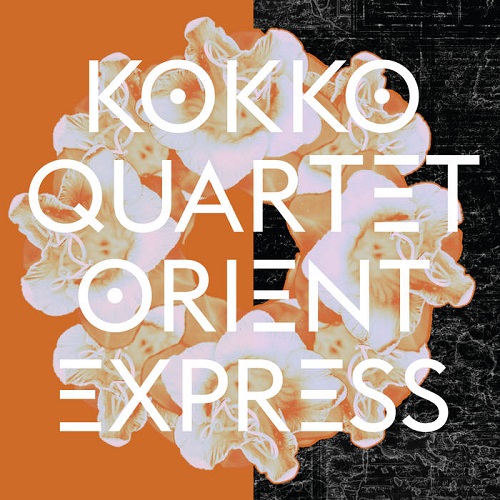 K
Eclipse Music
Nachdem das erste Album des Kokko Quartetts skandinavisch geprägten Jazz mit weltweit geschätzten Gewürzen vermischt hatte, ist das vorliegende zweite Album "Orient Express" eher eine Reise zu den Geschichten des Morgenlandes, gestern wie heute.
Das schließt Erlebnisse in dem wohl legendärsten Eisenbahnzug der Welt ebenso ein wie auf der "Camel Road" unterwegs zu sein. Die Legenden und Mythen Finnlands, wie sie sich im Nationalepos Kalevala widerspiegeln, hat die Band auch aufgegriffen, wenn man an Songs wie "Ilmarinen" und den "Wassergeist" Vellamo denkt. In den Liner Notes finden wir unter anderem ein Statement von Kaisa Siirala, die ganz wesentlich mit ihren Kompositionen zum Album beigetragen hat: "Trips to India have been a great source of inspiration for many of my compositions - including this one. ( i. e. "Orient Express"). One night I was Flying awake in my bed in Mysore city listening to the nightly sounds of the Gokulam neighborhood, consisting of wild dogs barking and rickshaws driving by - but, most distinctive was the sound of trains passing with their two-voiced horns, sounding an interval of a tritone…".
Kokko besteht aus folgenden Musikern: Kaisa Siirala (alto, soprano and baritone saxophones, flute, bansuri), Johanna Pitkänen (piano, fender rhodes, electronic organ, thumb piano), Timo Tuppurainen (bass) und Risto Takala (drums, percussion on track 8). Der Gastmusiker, der eingeladen wurde, ist Ricardo Padilla, (percussion on tracks 1, 6, 7, 9 and 10).
Aufgemacht wird das Album mit dem Track "Havis" (Johanna Pitkänen), gefolgt von der Einleitung zu "Orient Express" und "Orient Express" (Kaisa Siirala). Die "Vertonung" von Teilen des Epos Kalevala stammt von Johanna Pitkänen, die auch für "Camel Road" verantwortlich zeichnet, derweil Kaisa Siirala das Schlussstück "Keppikerjäläinen" komponierte. Zuvor jedoch geht es um "Southern Dance" (Timo Tuppurainen).
Kaskadierendes Klavierspiel mit viel Blechbegleitung durch den Schlagzeuger geht über in ein sehr dynamisches Saxofonauf und – ab. Dabei schmeichelt die Melodie dem Ohr des Zuhörers. Der glaubt sich im Frühling durch die Weite der Landschaft zu bewegen, auf schnurgeraden Straßen, den Fahrtwind im Gesicht. Es tanzt die Landschaft vor dem Auge des Betrachters, wenn er zu Beginn "Havis" hört. Die Saxofonistin Kaisa Siirala legt sich bei diesem Song mächtig ins Zeug. "Shake your body", so scheint das Motto, immer der Schönheit der Melodie folgend.
Nachfolgend besteigt man den Orient Express. Auch hier hat Siirala die Leitstimme. Es klingt wirklich nach 1001 Nacht, nach schummrigem Basar und mehr. Ist da nicht auch die dampfende Lok zu hören, die uns ans Ziel bringt? Dann rattert der Orient Express dahin. Anklänge an orientalische Musik sind zu hören, an orientalischen Tanz und an Sufis, die sich bis zur Trance rhythmisch bewegen. Ist da nicht auch ein wenig Hard Bop beigemischt worden? Still sitzen kann man kaum, wenn Siirala ihr Saxofon erschallen lässt und im Hintergrund orientalische Rhythmen ertönen, vor allem aber sehr akzentuiert Johanna Pitkänen am scharz-weißen Tastenmöbel. Ein wenig Marschrhythmus hören wir – dank an Ricardo Padilla – bei "Ilmarinen". Doch durch die sehr variantenreiche Instrumentierung – neben einem schnurrenden und kreischenden Saxofon – u. a. Fender Rhodes erhält der Song eine Beimischung in Pop-Farben. Hämmernd ist der Rhythmus, der zum Headbanging ermuntert, oder?
Bei "Young & Foolish" ist es Johanna Pitkänen mit ihrem klassisch angehauchten und sehr konzertant wirkenden Klavierspiel, die uns anfänglich mitnimmt, ehe uns dann das sehr fein gewobene Flötenspiel von Kaisa Siirala zum brasilianischen "Bossa" einlädt. Es muss ja nicht stets finnischer Tango sein, der inspiriert.
Kalimba und Bansuri sowie Saxofon – wohl Baritonsaxofon – sind die Instrumente, mit denen das Kokko 4tet den Song "Camel Road" einleitet. Es liegt ein Schwirren in der Luft. Nordafrika, Marrakesch, Tunis oder Fez, ist allgegenwärtig, mit Schlangenbeschwörern, mit wilden Reitern und auch Flötenspielern und Gauklern. Über eine weite Strecke ist das Baritonsaxofon dominant und phrasiert die Melodie. Doch auch die zarte Bambusflöte, Bansuri, trägt zur Illusion bei, wir würden dem bunten Treiben auf einem Markt oder Basar beiwohnen.
Text: © ferdinand dupuis-panther / The review is not public commons!



Informationen
Label
Eclipse Music
https://eclipsemusicrecordlabel.bandcamp.com/album/orient-express

Musiker
Kokko 4tet
http://www.kokkoquartet.com
http://www.kokkoquartet.com/music.html