Kneebody – Chapters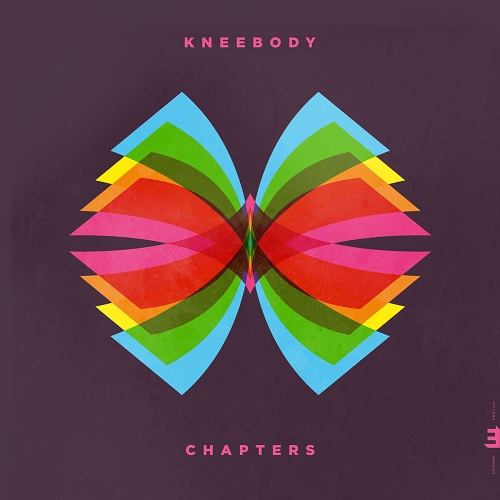 K
Edition
Met een ander label en een gewijzigde bezetting betekent 'Chapters' een nieuwe start voor de groep. Le nouveau Kneebody est arrivé.
Ben Wendel (saxofoon), Shane Endsley (trompet), Adam Benjamin (toetsen) en Nate Wood (in de rol van drummer en bassist) vormen tegenwoordig het basiskwartet van Kneebody. Voor deze negende release nodigden ze een aantal gasten uit zoals vocalisten Michael Mayo, Gretchen Parlato, Becca Stevens en Josh Dion (tevens te horen op bas en drums) samen met pianist Gerald Clayton en bassist Kaveh Rastegar. De opnamen hadden plaats in New York en Los Angeles en deze dualiteit komt tot uiting in het eindresultaat.
De beginexplosie en rock'-n-roll drive met blazers en kinetische ritmesectie van de openingstrack duiden meteen aan waar het allemaal naar toe gaat. Zelfs de epische ondertoon à la Kamasi Washington ontbreekt niet. 'Chapters' is uiteindelijk een hedendaagse versie van jazz waarbij gretig gegraaid wordt in het verleden maar die toch uiterst modern uitgewerkt is, zeker op vlak van productie. Soms klinkt het heel sculpturaal zoals de jazzrock indertijd van het Britse Nucleus. Maar er is gelukkig meer, veel meer. 'Hearts Won't Break', waarvan het begin eventjes lijkt te refereren naar The Doors hun 'Riders On The Storm', dwaalt vervolgens af richting seventies fusionfunk, lijkt halt te houden bij AOR maar eindigt tenslotte in broeierige Defunkt-traditie. Verrassend en ongrijpbaar zoals ook de rest van de cd. Met 'A Seaworthy Native' en 'What's My Name' belanden we midden de huidige Los Angeles-scene rond Flying Lotus en Thundercat terwijl ''The Trip' eerder gekleurd is door een New Yorkse urgentie.
Een kleurrijk patchwork van invloeden en stijlen maar de focus wordt nooit uit het oog verloren. De geniale gekte van "cutting edge" jazz! Dat belooft voor de komende optredens.
© Georges Tonla Briquet



Musici:
Ben Wendel: saxofoon
Shane Endsley: trompet
Adam Benjamin: toetsen
Nate Wood: drums, bas
+
Michael Mayo: vocals
Becca Stevens: vocals
Josh Dion: vocals, bas, drum
Gerald Clayton: piano
Gretchen Parlato: vocals
Kaveh Rastegar: bas