Kim Versteynen - The 7 Year Itch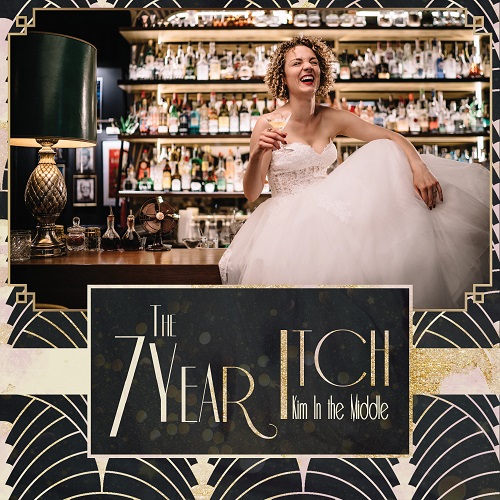 K
Rail Note
Die belgische Sängerin Kim Versteynen hat das vorliegende Album mit ihrer Band "Kim in the Middle" eingespielt. Zu dieser gehören neben Versteynen der Pianist Arne Van Coillie, der Kontrabassist Flor Van Leugenhaeghe und der Schlagzeuger Gert-Jan Dreessen.
Zu Beginn des Albums hören wir "Brief" und "The Man With The Child In His Eyes", gefolgt von "Don't Smoke In Bed". Zu hören sind zudem Songs wie "Joseph" und "Close The Door". Abgerundet wird das Album mit "É Com Esse Que Eu Vou".

Etwas überraschend ist es schon, dass nicht nur ein treibender Beat bei "Brief" zu hören ist, sondern auch zu Beginn eine Harmonika (Renzo Ruggieri, der auch Komponist des weiter oben angesprochenen Stücks ist.), die sich immer wieder mal zu Wort meldet und der tragenden Stimme von Kim Versteynen untergelegt ist.
Schon bei den ersten Takten von "Brief" und auch im nachfolgenden "The Man With The Child In His Eyes" (Kate Bush) scheint durch, dass Kim Versteynen eben auch Singer/Songwriter ist und durchaus in großen Klanggesten zu schwelgen weiß. Bisweilen muss man an Marianne Faithful und Pattie Smith denken, lauscht man der warmen Stimme Versteynens. Dabei drückt der Bassist der Band in "The Man With The Child In His Eyes" dem Gesamtklangbild in solistischer Präsenz auch seinen Stempel auf.

Bei "Don't Smoke In Bed" scheint Kim Versteynen in die Fußstapfen der bekannten Ladys im Jazz zu treten. Zugleich drängt sich der Eindruck auf , dass der Vortrag auch etwas von Kurt Weill zum Tragen bringt, oder?  Ist da nicht auch die sonore Trompete von Bart Maris mit im Spiel, wenn der  zwischen Ballade, Broadway und Blues anzusiedelnde Song erklingt?
Broadway umfängt uns, wenn "Dark Cloud" zu hören ist. Dabei zeigt die Sängerin auch ihre ausgewiesene Fähigkeit zu Scat Vocals. Im Anschluss daran wird man von den Klangkaskaden des Pianisten eingenommen, der energiegeladene Akzente setzt. Nachfolgend umfängt uns intensives Saitengeschnarre und erneute Scat Vocals. Insgesamt vermittelt das Arrangement des Songs den Eindruck einer klanglichen Rotation unter Beteiligung des gesamten Ensembles.

Lautmalerei steht nicht nur am Beginn von "Bruxism", sondern setzt sich im weiteren Verlauf fort. Dabei scheint ein Hauch brasilianischer Jazz durchaus vorhanden zu sein, auch jenseits von starken Akzenten eines puristisch aufgefassten Bossa und Sambas. Übrigens ist dies ein Titel aus der Feder von Kim Versteynen. Fürwahr ist dieser Song in der Dramaturgie gut gesetzt, denn der Schlusstitel entführt uns dann gänzlich nach Rio, an den Zuckerhut und nach Bahia: "É Com Esse Que Eu Vou". Und die Botschaft lautet: "Also, lass uns Samba genießen!"

Text © ferdinand dupuis-panther – The review is not public commons


Informationen