Kenny Werner - The Space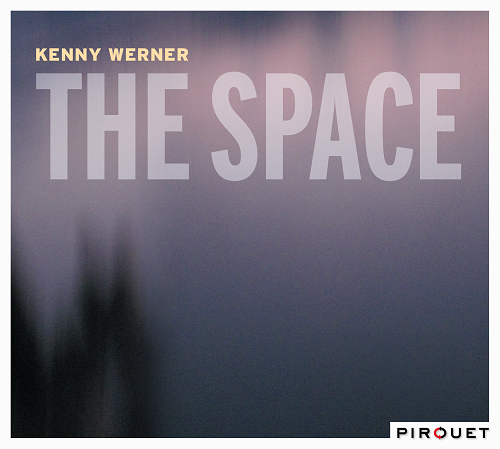 K
Pirouet
Kenny Werner (net 67) is een inspirerende en invloedrijke pianist, zowel individueel – denk maar aan Randy Brecker, Chris Potter, Joe Lovano, Toots Thielemans met wie hij 17 jaar lang toerde en het als Grammy gelauwerde Inspiration opnam – als vele internationale bigbands o.a. The Village Vanguard Orchestra, Metropole Orkest en het  Brussels Jazz Orchestra (Naked in the Cosmos – 2003, Institute Of Higher Learning – 2011). Evengoed vormde hij zijn ijzersterk trio (met Ari Hoenig op drums en Johannes Weidenmueller op bas) en kwintet met Chris Potter, Dave Douglas, Scott Colley en Brian Blade, waarmee hij in 2007 Lawn Chair Society op Blue Note Records uitbracht.
Zijn diepgaande filosofische analyse over muziek legde hij vast in het boek Effortless Mastery – Liberating the Master Musician Within en die benadering vind je doorheen zijn omvangrijk oeuvre van meer dan 40 platen.
De titel van zijn nieuwste soloplaat The Space verwijst overigens naar een hoofdstuk uit zijn boek en betekent "… being in the moment, content with what is". Pirouets' artistiek directeur Jason Seizer wilde als debuut op zijn label al een solo-opname (Werners Live At Maybeck Hall in 1994 maakte op hem een geweldige indruk), maar Kenny Werner verkoos eerder twee trio-albums (The Melody 2015, Animal Crackers 2017) en een duo-album met de Brazilaanse zangeres Joyce Moreno (Poesia 2015).
Het openingsnummer The Space (15 minuten!) past als een gedroomde soundtrack bij de debuutroman Ruimte van Stefan Hertmans. Introspectief, zoekend, aftastend, mysterieus. In Kenny Werners muzikale brein wordt poezie verklankt. Dat klinkt door in zijn eigen stukken: The Space, Fifth Mouvement en  Fall From Grace, maar ook in twee nummers van Jason Seizer: Taro en Kiyoko. Daarnaast koos Kenny Werner voor Encore From Tokyo (Keith Jarrett), You Must Believe in Spring (Michel Legrand) en If I Should Lose You (Ralph Rainger/Leo Robin).
Meesterpianist Kenny Werner hoort buiten categorie. Hij raakt je emotioneel diep met dit intens geïnspireerde The Space.
© Bernard Lefèvre




Kenny Werner (piano)