Kenny Garrett - Sounds from the Ancestors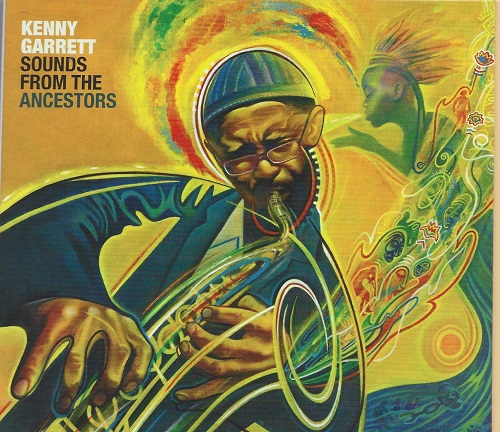 K
Mack Avenue / Newartsint.
A soixante et un an (il est né à Detroit en  1960) Kenny Garrett possède un des étoffés curriculum de la scène jazz américaine : membre du Duke Ellington Orchestra à 18 ans, sideman de Woody Shaw à 24, puis membre pendant deux années des Jazz Messengers d'Art Blakey, il laisse par la suite d'inoubliables souvenirs de ses concerts avec Miles Davis où il ajoute à sa grande technique un jeu de scène d'une intensité spectaculaire qu'il développera encore dans sa carrière en leader. On le verra aussi avec Chick Corea dans un hommage à Bud Powell ou dans le « Five Peace Band ». Kenny Garrett est sans doute un des musiciens qui a le mieux réussi à concilier la tradition bop et les tendances contemporaines.
Avec « Sounds of the Ancestors », le saxophoniste rend un hommage à tous ces musiciens qu'il a cotoyé mêlant la tradition hard bop à des mélodies accrocheuses et à des parties vocales comme sur « Hargrove », tribut au trompettiste disparu où plusieurs voix se mêlent dont celle du saxophoniste et où se glisse un court passage de « A Love Supreme », seul emprunt du disque où les huit titres sont des compositions personnelles de Garrett. Tous les titres sont rythmiquement très appuyés ( « For Art's Sake » pour Art Blakey ?), on y entend des influences afro-cubaines, hard bop, gospel qui ne nuisent en rien à la cohérence de l'album où intensité, rythme et énergie sont les maîtres-mots. « It's Time to Come Home » introduit et clôture l'album  en deux versions bien différentes, le titre évoquant un retour à la maison, celle du jazz de ses ancêtres. Un album intense de bout en bout, peut-être un des meilleurs du saxophoniste.
© Jean-Pierre Goffin
Une collaboration JazzMania/Jazz'halo