Keenroh XL (Claude Loxhay)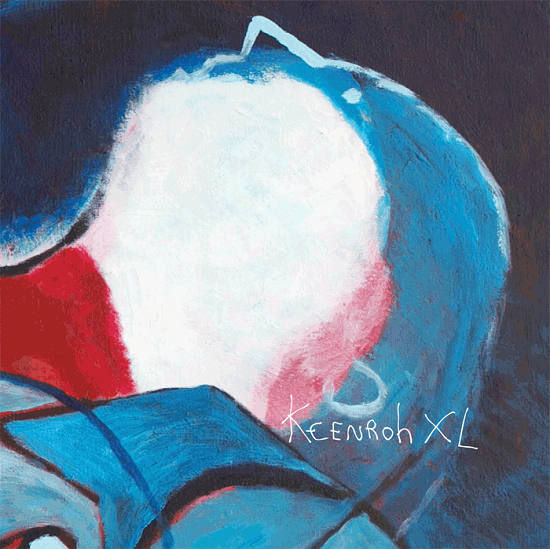 K
El Negocito
Le pianiste Thys Troch et le flûtiste Jan Daelman forment, depuis quelques années, le duo Keenroh (album en 2014). On avait déjà entendu Troch au sein du trio Jukwaa et, avec Daelman, au sein de la formation réunie par la chanteuse italienne Costanza Alegiani pour l'album Fair is fool and fool is fair, un projet inspiré par l'oeuvre de Shakespeare.
Les voici en formation XL, avec quelques-uns des meilleurs solistes du Nord du pays.
A la trompette, Bart Maris, membre fidèle du Flat Earth Society comme de MikMâäk, de Moker comme de l'actuel Animus Anima, invité par les Français de Walabix comme de l'ONJ d'Olivier Benoît pour un concert à Paris.
Aux saxophones alto et baryton, Ruben Verbruggen qui a étudié au Conservatoire de Bruxelles, auprès de Jeroen Van Herzeele et John Ruocco puis, grâce aux échanges Erasmus, avec Ben Van Den dungen à Rotterdam.
Au saxophone ténor et à la clarinette alto, Thomas Jillings, membre du groupe Fuzzy (album El Negocito) et de Linus avec le guitariste Ruben Machtelinckx.
A la clarinette et clarinette basse, Marti Melia, diplômé du Conservatoire de Barcelone et qui a poursuivi sa formation à Bruxelles auprès d'Erwin Vann et Michel Massot.
A l'euphonium, Niels Van Hertum qui, après ses études au Conservatoire de Bruxelles, avec Kris Defoort et Jeroen Van Herzeele comme professeurs, a rejoint Ifa y Xango et MikMâäk, aux côtés de Michel Massot (album De Werf).
A la contrebasse, Laurens Smet, membre comme Van Hertum d'Ifa y Xango mais aussi de Bambi Pang Pang, aux côtés de Seppe Gebruers (p), Viktor Perdieus (sax) et... Andrew Cyrille.
Enfin, à la batterie et effets électroniques, Teun Verbruggen, aussi à l'aise au sein de piano-trios (Jef Neve, igos Gehenot, Pierre de Surgères) qu'avec le FES ou les différents Atomic Bureau of Tourism, avec Marc Ducret et les Américains Nate Wooley et Andrew d'Angelo.
Quel est le résultat de ce passage du duo au nonet, au travers d'un répertoire original?
Autant est-on emballé par ces compositions à l'architecture savante qui utilisent pleinement la riche palette de couleurs du nonet, avec des alliances sonores originales et feutrées, dans une ambiance très recueillie, très "cool"  (Eukarist, avec cette belle association entre flûte, clarinette, clarinette basse et trompette bouchée; Log, avec cette belle intro de piano; Doel, avec une belle alliance entre saxophone alto, clarinette basse et trompette bouchée ou encore les sonorités feutrées de Messe), autant est-on un peu surpris par certaines séquences minimalistes, voire bruitistes, avec effets électroniques, qui n'utilisent pas pleinement la riche palette sonore de la formation XL (Gneep et Huih avec séquence de piano préparé, Klinge, Klaach, Lloos). Sans doute, est-on davantage conquis par les prestations live (Gand, De Werf, Jazz Lab Series) qui permettent d'apprécier l'apport de chacun.

Claude Loxhay