Karen Willems – Grondwerken – 01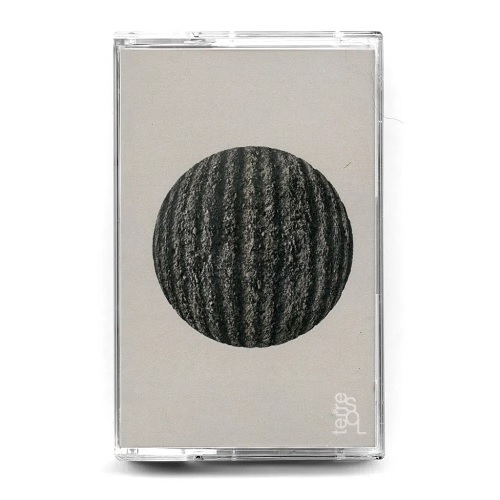 K
Taping Policies
Wie al eens verdwaalt in de schemergebieden tussen rock, jazz en improvisatie heeft drumster Karen Willems zeker ontmoet. 'Grondwerken – 01' is haar nieuwste solo outing, volgens de huidige tijdsgeest uitgebracht op cassette.
Karen Willems legde reeds een grillig parcours af. Met Inwolves waagt ze zich in kringen van de meer alternatieve postrock ('Color In The ZOo' !). Drummer Eric Thielemans was haar sparring buddy voor een aantal indrukwekkende improvisatieconcerten en losse projecten. Af en toe sluit ze zich echter af van alles en iedereen, zoekt de juiste studio(locatie) op, kruipt achter haar drumstel met extra speeltuigen en "actie!". 'Grondwerken – 01' is het resultaat van haar meest recente conclaaf waar drie maanden voorbereiding aan vooraf ging.
Op zoek naar vertrouwde aanknopingspunten? Vergeet het maar. Dit is musiceren in het luchtledige zonder vangnet. Toch is het geen stuurloos aan elkaar rijgen van effecten en geluiden maar een lange samenhangende improvisatieflow van eenenveertig minuten verdeeld over twee cassettekanten. Willems gunt de luisteraar een kijk in haar persoonlijke wereld. 'Grondwerken – 01' moet beluisterd worden als een dagboek dat je zeer omzichtig doorbladert. Je treedt binnen in een labyrint van ideeën, schetsen en dromen. Op geen enkel moment echter overstelpt Willems de luisteraar met extreme fantasieën. Je maakt kennis met een uiterst broze en gevoelige persoonlijkheid. De innerlijke rust die hiervan uitstraalt, krijg je er als bonus bij.
Op kant 1 schuifel je heel omzichtig mee. Op de achtergrond geklop en stemmen die uit de verte opduiken. De spanning en de verwachtingen worden opgedreven en uitvergroot door middel van een lichte vorm van percussie en achtergrondgezang. Enig houvast hier zijn gamelan-verwante klanken en een harmonium-drone afkomstig van een shrutibox. In het vervolg op kant 2 gaat het er iets meer spacy aan toe met getokkel op de snaren van een zither, wat vervormde sirenevocalen, enkele oerkreten en zelfs natuurgeluiden.
Willems zelf definieert het allemaal als "Just sharing experiences from daily life, honest and pure. A journey through a colorful world of possibilities". En dat beeldt ze uit met beperkte middelen en zonder overdubs. Denk aan Anna Homler, Laurie Anderson en Inwolves. Aangezien het om een eerste deel gaat zoals in de titel vermeld, mogen we nog dergelijke ontboezemingen verwachten. Benieuwd hoe dat zal klinken in deze apocalyptische tijden.
Neem vooral ook eens een kijkje op de website van Jef Mertens zijn cassettelabel Taping Policies
© Georges Tonla Briquet



Karen Willems: percussie, kalimba, zither, shrutibox, prularia

https://www.tapingpolicies.com/