Karel Van Deun - WARO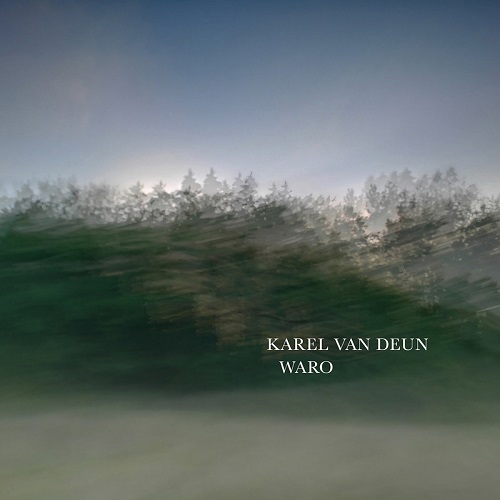 K
Rat Records (digitale release)
Karel Van Deun (1962) is een veelzijdig gitarist/componist die vanuit een gehoorschade vooral akoestisch speelt.
Hij componeert dan ook eerder intimistische stukjes die heel verhalend zijn en geïnspireerd door uiteenlopende genres, van folk, jazz, blues, klassiek tot Americana. Met een van zijn leerlingen, Ruben Machtelinckx, speelt hij geregeld en nam hij ook enkele albums op ('Ask Me - Don't Ask me' 2014, 'Shapes' 2016). Daarnaast verscheen in 2019 op lp het project 'Almadies', halfweg de jaren 90 door Karel opgenomen in de studio van Pierre Van Dormael, in Dakar, Senegal, op één avond, één uur. En op Soundcloud is nog werk van Karel te vinden.
Het label van Teun Verbruggen gaf Karel de kans om dit jaar digitaal uit te pakken met een reeks composities, 14 in totaal, waarin hij zich solo op vele muzikale paden beweegt. Zo opent hij met 'One For Bill and Julian' waarin zijn bekende bewondering voor Bill Frisell.
'Instant Minor' en 'Themo' zijn klassiek gedreven.
Hij reist muzikaal de wereld rond in 'Latin Winter Song', 'The Traveller', 'Mermaid On The Rock', 'Abstract Blues', 'Under The Street Blankets' en 'Verkeerde Bularias'.
Daarnaast improviseert hij verder met te gekke titels en speelse humor in 'Fomibé', 'Tokkeltje', 'Fo Ho Si', 'Jantje Draagt Een Hoed'.
Met 'WARO' geniet je van een stemmig gitaaralbum waar een lekker glaasje bij de open haard volkomen bij past.
© Bernard Lefèvre