'ka:mos – 'ka:mos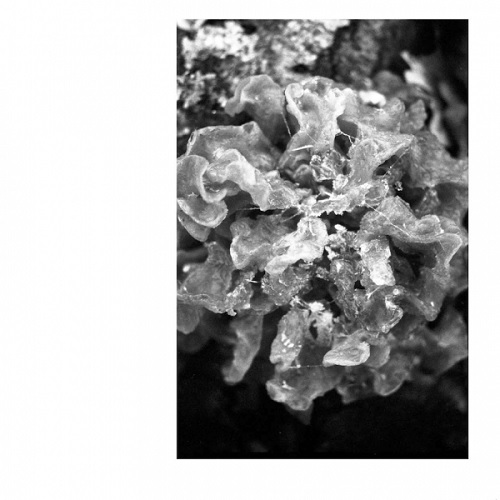 K
Aspen Edities - VINYL-RECENSIE
Wederom een verrassend meesterwerk boordevol intrinsieke schoonheid dat aan de catalogus van Aspen Edities toegevoegd wordt. Deze keer van een duo gevormd door de Finse sopraan Aino Peltomaa en de Belgische bassist Nathan Wouters. Ze hanteren een van Picasso zijn vraagstellingen: "Why do two colors, put one next to the other, sing?".
De openingsscène: een donker en licht lugubere intro gebaseerd op wat basnoten versterkt door spaarzame verschuivingen met de boog gevolgd door een kristallen stem. Een haast hemels sfeerbeeld verwant aan religieuze hymnen. Niet zo vreemd aangezien er teruggegrepen wordt naar citaten uit Hildegard von Bingen haar 'Symphonia armonie celestium revelationum'. Ander materiaal waarmee het duo aan de slag ging, is geplukt uit de 'Kanteletar', een Finse poëziecyclus verzameld door Elias Lönnrot. De man maakte er zowat zijn levenswerk van om die orale volksgeschiedenis te verzamelen in een bundel met over de zevenhonderd teksten. Zeg maar gerust de Alan Lomax van zijn tijd, zij het zonder opnameapparatuur.
Door Wouters zijn aanwenden van allerlei elektronische effecten krijgt dit alles een hedendaags cachet zonder dat de dichterlijke authenticiteit hieronder lijdt. Die moderne ingrepen zijn steeds zo gedoseerd dat ze perfect aansluiten bij de serene klankband. Dat hij zijn contrabas meer dan regelmatig gebruikt als percussie-instrument resulteert in een verhoogd sjamanistisch karakter. Het leidt tot zowel een heel vloeiende ritmische flow als tot bloedstollende passages ('kaamos'). Op die manier zorgt 'ka:mos voor een continu pendelen doorheen de tijd, van de middeleeuwen tot de eenentwintigste eeuw en terug. Een sterk staaltje mystieke ambient, alsof Brian Eno een opname zou maken voor ECM.
Gewoontegetrouw een Aspen release die buiten de traditionele etikettering van stijlen valt. Ongrijpbaar en enigmatisch vooral geschikt voor muziek- en poëzieliefhebbers met een heel open ingesteldheid.
© Georges Tonla Briquet

Musici:
Aino Peltomaa: zang
Nathan Wouters: contrabas, electronics