Hermia/Mohy/Gerstmans - The Love Songs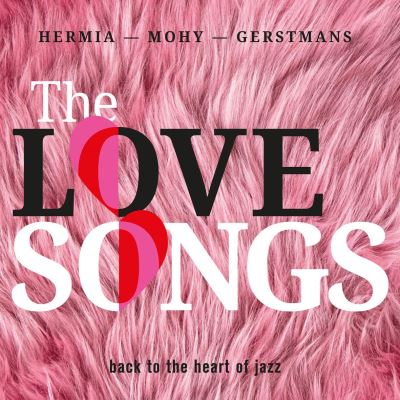 H
Jazz Avatars/Outhere
Een album dat recht naar het hart grijpt en perfect past bij Valentijn. Jazzliefhebbers worden verwend met een uitgelezen selectie van de mooiste Broadway liefdesstandards aller tijden en eentje origineel ('I Aime You') van Manuel Hermia.
Een briljant trio in een warme intieme (sax-piano-bas) setting waar de luisteraars van smullen bij kaarslicht. Mooi uitgesponnen heerlijk relaxte versies van 7 à 10 minuten. Pure poëzie straalt uit van die overbekende melodieën waar je als vanzelf de lyrics bij oproept.
Van het betoverende 'Soul Eyes' (Mal Waldron) over zoetgevooisde tederheid in 'Like Someone In Love', 'The Nearness Of You', 'I Fall In Love Too Easily' en 'You Don't Know What Love Is' tot het hemelse 'Stella By Starlight' en de ultieme afsluiter 'A Kiss To Build A Dream On'.
'The Love Songs' getuigt van uitzonderlijke klasse: rasechte melodieuze jazz in een sublieme interactie van Hermia's spirituele 'late night' sax, Mohy's introspectieve pianospel en Gerstmans' subtiele accenten op contrabas. Dit 'Love Songs' trio bouwt zo een kleurrijke spanningsboog op met intelligente improvisaties.
Een uitstekend Valentijnscadeau voor fijnproeverszielen!
© Bernard Lefèvre




Musici:
Manuel Hermia (tenor/altsax)
Pascal Mohy (piano)
Sam Gerstmans (bas)