Harvey Sorgen / Joe Fonda / Marilyn Crispell - Dreamstruck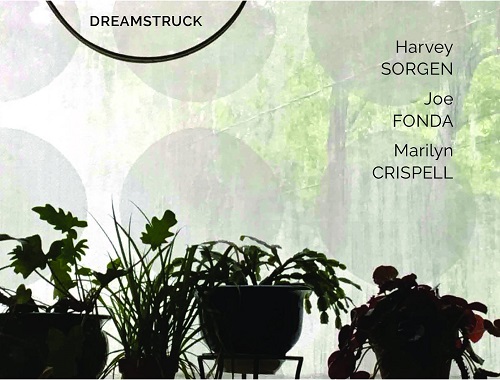 H
NotTwo Records
Cheville ouvrière d'un trio réunissant le pianiste Michael Jefry Stevens et Joe Fonda, le batteur Harvey Sorgen a notamment enregistré, avec ces compagnons, Live from Brugge (album WERF) avec Herb Robertson (tp) et Mark Whitecage (as) ou Forever Real avec le même trompettiste. Il a aussi côtoyé Dave Douglas et Mark Feldman (vl) pour Today this moment ou Pete Levin (orgue) pour Calified organic.
Fidèle complice de Sorgen, Joe Fonda a enregistré deux albums pour le label Jazz'halo, When it's time en solo et Blisters en duo avec le guitariste Gilbert Isbin. Membre du sextet d'Anthony Braxton (Charlie Parker Project), il a enregistré Live at De Werf, avec Michael Jefry Stevens et le saxophoniste hongrois Mihaly Borbély (ARC, 2013), The 3dom factor avec Jon Irabagon (tp) et Barry Altschul et a formé le trio FAB avec Billy Bang (vl) et Barry Altschul.
Après avoir étudié le piano classique au New England Conservatory, Marilyn Crispell a découvert le jazz au travers de John Coltrane et Cecil Taylor. Elle a rejoint le quartet d'Anthony Braxton et le Barry Guy New Orchestra. Dernièrement, elle a enregistré Seeds of change, en trio avec Joe Lovano. Elle a enregistré en duo avec Gary Peacock (Azure), en trio avec Mark Helias et Paul Motian (Storyteller) ainsi qu'avec Peacock et Motian (Amaryllis).



Pour Dreamstruck, Sorgen, Fonda et Crispell forment un vrai trio interactif, que ce soit au niveau du jeu, des échanges et de l'écriture: six compositions-improvisations collectives (de Portrait à On Bellagio), deux compositions de Joe Fonda (My song, Read this), une mélodie du guitariste et chanteur Bob Windbiel avec qui Sorgen a formé un trio (Dreamstruck) et Kalypso de Paul Motian.
Une musique faite de ruptures, ruptures de phrasé, de rythme, où l'un répond à l'autre à l'instant.
C'est évidemment le piano qui est principalement mis en avant (les lyriques My song sur fond d'archet ou Dreamstruck) mais chacun est mis en valeur, que ce soit la contrebasse de Fonda (Landscape, Area 52, Both sides of the ocean) ou la batterie de Sorgen (intro de Portrait avec son rythme saccadé et tempo virevoltant de Kalypso).
L'album se clôt sur le thème dansant que Paul Motian a écrit en 1977, pour l'album Dance, enregistré avec David Izenzon (cb) et Charles Brackeen (sax): la plus belle plage de l'album.


© Claude Loxhay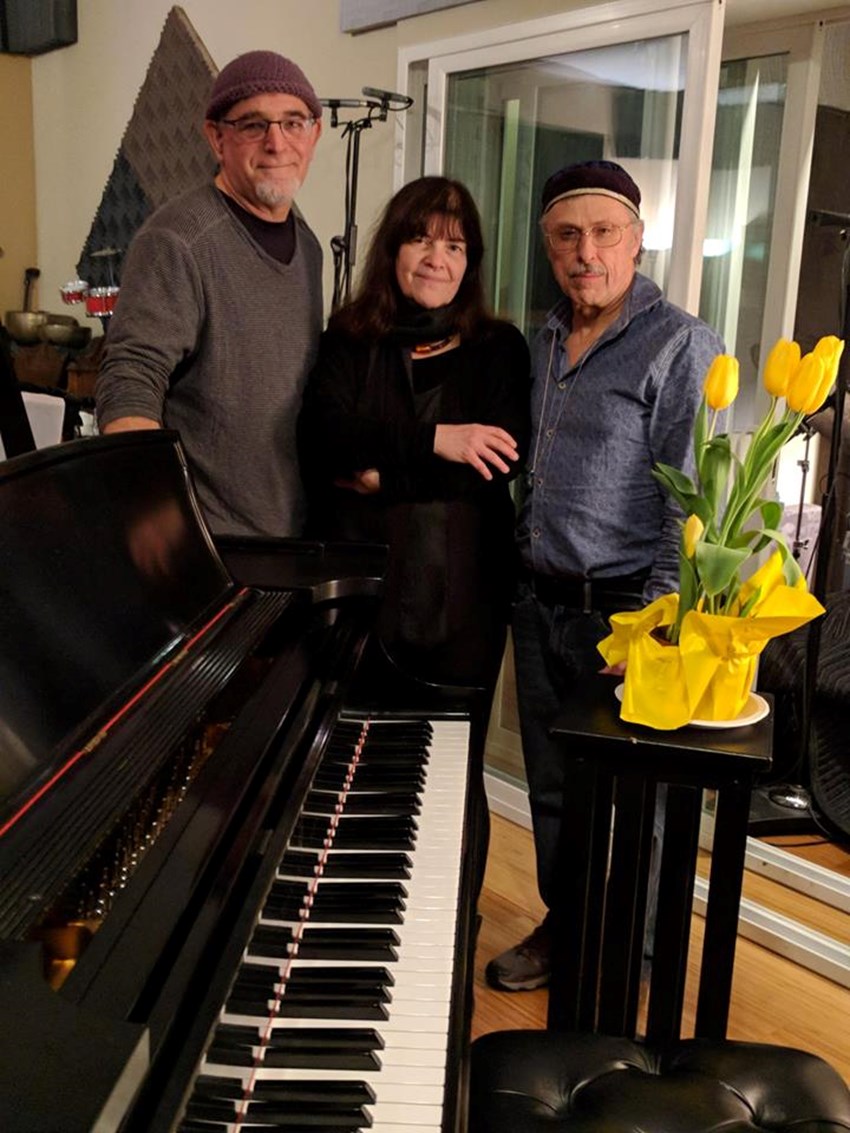 © Sorgen/Crispell/Fonda