Frank Kimbrough - Solstice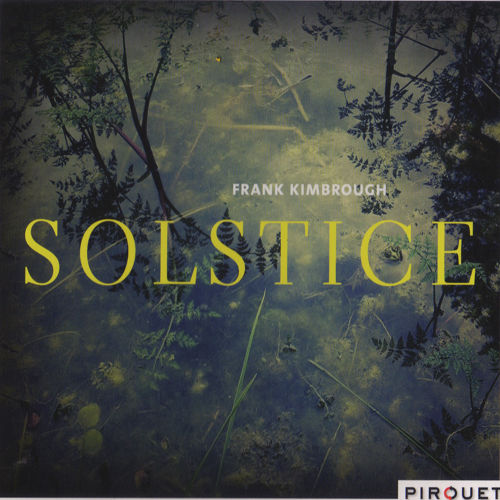 F
Pirouet
Installé à New York depuis 35 ans, après un passage à Washington où il a croisé Shirley Horn, le pianiste Frank Kimbrough se reconnaît deux mentors en musique: Paul Bley et Andrew Hill.
Il a joué en duo avec Lee Konitz, en quartet avec Dewey Redman et avec l'orchestre de Maria Schneider. Dernièrement, il a enregistré "Live at Kitano" en trio (2012); Quartet avec Steve Wilson (as), en 2014; Meantime (2015) en quintet. Il y a une quinzaine d'années, à l'occasion d'une rencontre avec le producteur du label Omnitone, Jazz'halo avait chroniqué Genius Envy qu'il avait gravé avec le trompettiste Ron Horton et la saxophoniste Jane Ira Bloom.
Pour ce Solstice, il  retrouve deux vieux briscards de la scène américaine: à la contrebasse, Jay Anderson (quelque 400 disques au compteur, notamment avec Paul Bley, Lee Konitz ou Michael Brecker); à la batterie, Jeff Hirshfield qui a accompagné nombre de grands pianistes, tels Paul Bley, Fred Hersch ou Harold Dankok et figure, petit cocorico, sur l'album Shakra que Pierre Vaiana a enregistré à New York, avec Salvatore Bonafede et Michael Formanek en 1993.
Solstice est l'occasion, pour le pianiste new yorkais, de célébrer la musique de quelques grands noms qui ont marqué sa carrière. A côté de sa seule composition personnelle, Question's the Answer, il a choisi de revisiter Seven de Carla Bley, un thème joué par Paul Bley; deux compositions d'Annette Peacock, Albert's Love Theme écrit pour Albert Ayler et El Cordobez dédié au torero espagnol; Walking by Flashlight de Maria Schneider; The Sunflower composé par Paul Motian pour son trio avec Joe Lovano et Bill Frisell et From California with Love d'Andrew Hill, un thème que le légendaire pianiste a joué en solo.
D'une plage à l'autre, une musique tout en intériorité, évanescente et souvent mélancolique, empreinte de silence et de phrases mélodiques comme en suspens mais toujours dans un continuel échange avec la contrebasse lyrique de Jay Anderson et la batterie tout en délicatesse de Jeff Hirschfield: une forme de trilogue intermédiaire entre Paul Bley et Bill Evans.

Claude Loxhay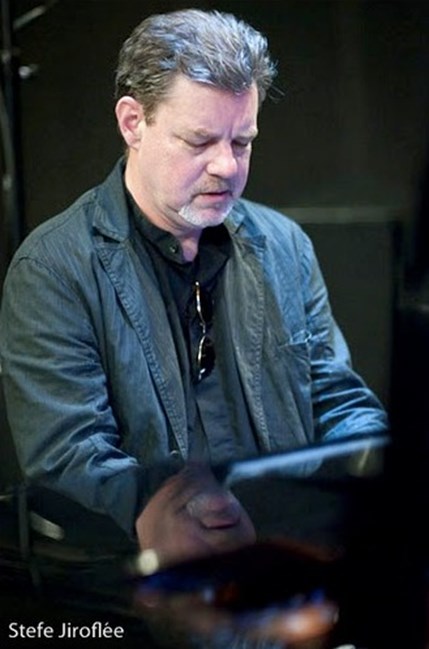 De Werf Brugge, years ago © Stefe Jiroflée