Fabian Fiorini - De Papillons Noirs (Claude Loxhay)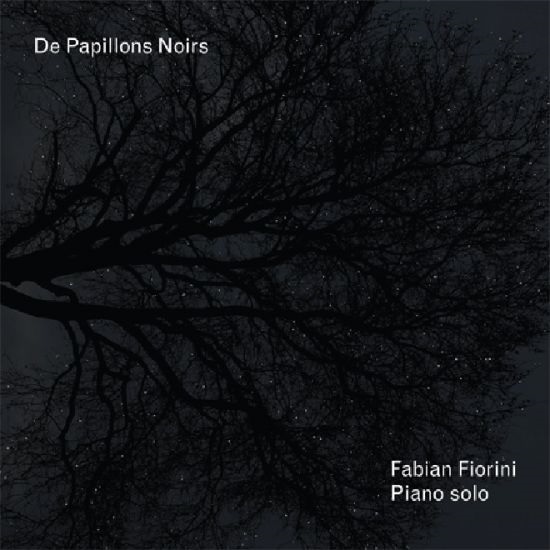 F
El Negocito
Fabian Fiorini possède une discographie importante avec Octurn comme avec Aka Moon (dernier projet en date: Scarlatti, un programme qui sera présenté à l'automne au D'Jazz de Nevers) mais aussi avec Al Funduq de Pierre Vaiana, Rainbow Country de Chris Joris et Bob Stewart, Da Mo de Jeroen van Herzeele, Bamako Jazz de Baba Sissoko ou, en "happy culteur", avec Greg Houben (Bees and Bumblebees). Mais, par ailleurs, il joue en trio (Something red in the blue), en duo avec Fabrizio Cassol ou Jeroen van Herzeele et en solo.
C'est le cas ici: un répertoire original de 11 plages enregistrées, sur un Steinway, au Salon Mativa de Liège, soit la demeure de J.P. Peuvion, clarinettiste et professeur au Conservatoire de Liège.
L'album peut se "lire" comme une suite inspirée par un poème, chaque pièce ayant pour titre un extrait du texte: "Soudain, je fus envahi d'une dévotion profonde / De papillons noirs, tristes et fuyants..."
Une cascade de notes à tel point qu'on pourrait croire qu'on est en présence de deux pianistes. Une rêverie entre musique classique contemporaine ("Soudain..."), musique romantique ("A six heures du matin"), ou impressionniste, entre Debussy et Satie ("Qui ressemble à ces obscures litanies") mais avec des envolées "comme celle(s) qui nous emporte(nt) à l'écoute de Monk".
Un album à l'image de cette riche personnalité ouverte à tous les chemins de traverse.