Francesco Branciamore - Aspiciens pulchritudinem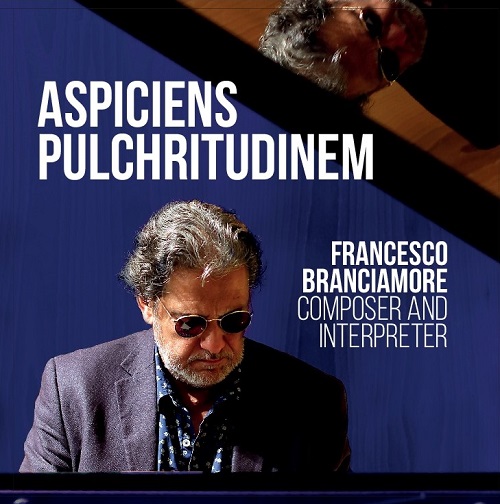 F
Caligola records
Né à Syracuse en 1956, Francesco Branciamore joue tout aussi bien de la batterie que du piano.
En tant que batteur, il a pris des leçons avec l'Italien Andrea Centazzo, le Suisse Pierre Favre et le Britannique Tony Oxley. Il a fait partie du December Thirty Jazz Trio, en compagnie du pianiste Giorgio Occhipinti (album Concert for Ibla, avec Pino Minafra en invité) mais aussi du Hereo Nonetto (Global Music And Circular Thought), au sein duquel il côtoyait Carlo Actis Dato, avec qui il avait aussi gravé Flash in four.
Fondateur du Perfect Quartet (album jazz'halo enregistré en 2001), avec Gaetano Cristofaro (cl et sax), on le découvre ici au piano pour un album solo tout en intériorité. Faut-il rappeler qu'il avait produit Remembering B.E. (Tribute to Bill Evans), à la tête du Crossworld Ensemble?



Au répertoire, 9 compositions personnelles, de 1'30 à 3 minutes, jouées sur un magnifique Steinway à la sonorité limpide.
Des nappes de piano, pour une musique intimiste (Buster's Mask, Blue dreamer, You'll remember it), empreinte de mélancolie (Saudade) ou de recueillement (Paris 13.11.2015).
De très belles mélodies (Love off) avec aussi un hommage au trio scandinave EST (Thinking to EST).
Et la pochette de citer Charlie Haden: "I want to take people away from the ugliness and sadness around us every day and bring beautiful, deep music to as many people I can".
© Claude Loxhay