Francesco Branciamore - Aspiciens Pulchritudinem (BL)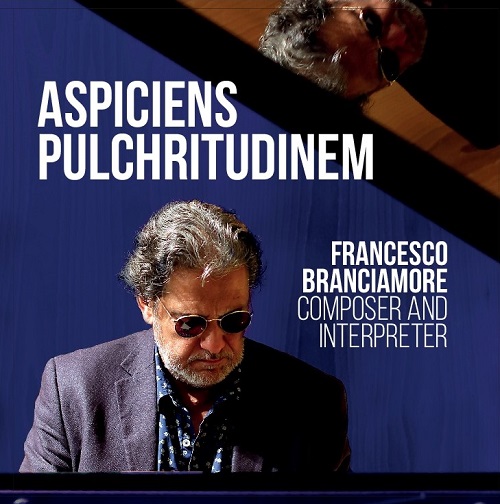 F
Caligola Records
Er was een sterke band tussen Francesco Branciamore (63) en het prille begin van Jazz!Brugge en Jazz'halo op wiens label toen van hem Perfect Quartet (2001) verscheen.
Toen nog als drummer komt hij nu op de voorgrond als pianist in dit solo-album Aspiciens pulchritudinem. Hij arrangeerde ooit een album rond pianist Bill Evans (Remembering B.E.- Caligola 2014) en die invloed laat zich hier zeker gevoelen naast zijn geschoolde klassieke virtuositeit.
In dit als een echt recital opgebouwd concert bespeelt Francesco Branciamore een prachtige vleugel (Steinway model D274). Hij haalt persoonlijke emotionele herinneringen op aan Esbjörn Svensson (Thinking To EST) en de aanslagen in Parijs op 13 november 2015 (Paris 13.11.2015).
Die ingetogen sfeer trekt hij door via intimistische muzikale momenten (Blue Dreamer, You'll Remember It), lieflijke melodiëen (To Vincent, Love Off) en nog een onvervalste Saudade.
Een citaat van Charlie Haden binnenin de cd-hoes onderlijnt de titel van het album of de aspiratie van schoonheid om al het lelijke en droevige te verjagen door muziek diep te laten doordringen bij zoveel mogelijk mensen.
Francesco Branciamore toont met Aspiciens Pulchritudinem zijn Italiaanse romantische inborst wars van alle trends. Tijdloze pianopareltjes.
© Bernard Lefèvre



Musici:
Francesco Branciamore (piano)