Flying Horseman - Rooms / Ruins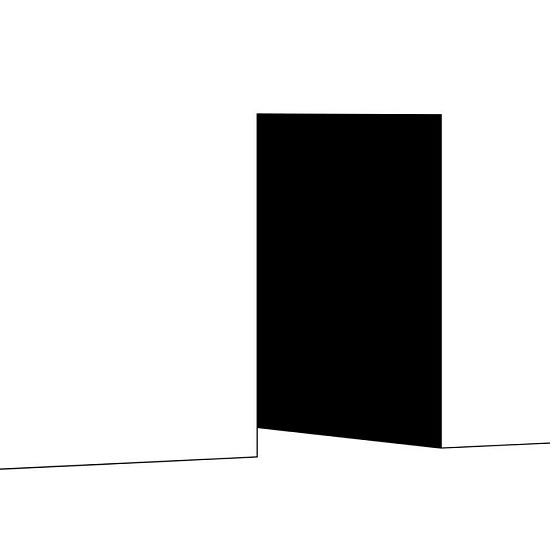 F
Unday Records
Experimenteller Rock, avantgardistischer Jazz, ein bisschen Canterbury Sound, elektronische Sequenzen, tonale Redundanzen – das scheint es zu sein, was auf "Room/Ruins" zu hören ist. Gegründet wurden Flying Horseman im Jahr 2010. Die aus Antwerpen stammende Band schwelgt in lyrischen Passagen und basiert auch auf einem hypnotischen Bass und teilweise souligem Gesang. Synthesizer verströmen wie die Gitarren einen dahingleitenden, welligen Klang. Im Kontext der Musik stellt sich auch eine Verbindung zu Nick Cave her, insbesondere im Hinblick auf die experimentellen Ansätze der Musik.
Die Band des Vokalisten und Gitarristen Bert Dockx entstand bei einem siebenwöchigen Aufenthalt in deSingel. Nach einer Tour durch Belgien folgten dann die Studioaufnahmen, darunter auch minimalistisch ausgerichtete wie "Reverie". In Teilen erinnern die Aufnahmen auch ein wenig an Jim Morrison und The Doors; u. a. ist dabei an "The End" zu denken.
Zu den Flying Horseman gehören Bert Dockx (vocals, guitar), Mattias Cré (bass guitar), Alfredo Bravo (drums and percussion), Milan Warmoeskerken (electronics (second guitar on Deep Earth, Reverie, Bright Light and Killer, and second bass guitar on Fever Room), Martha Maieu (vocals, synth (second guitar on Bee Season, Soldier and Private Isle) und Loesje Maieu (vocals, synth).



Aufgemacht wird das Album mit "The Key", gefolgt von "Deep Earth" und "Fever Room".  Zudem sind folgende Songs zu hören: "Reverie", "Bright Light" und "Soldier". Der Song "Ruins" bildet den Abschluss des Albums.
Sehr narrativ erscheint "The Key". Dabei liegen die gesungenen Zeilen über einem Mix aus  Synthesizer-Klangwellen und einer fein ziselierten Gitarrenpassage, ehe der Song mit einem weichen Synthesizer-Teppich endet. Redundante Gitarrensequenzen begleiten den stimmlichen Vortrag in "Deep Earth", und dabei drängt sich schon der Vergleich zu The Doors und deren Präsentation von "The End" oder "Riders on the storm" auf. Zwischen House und Acid Jazz scheint "Stars" einzuordnen zu sein. Auffällig ist, dass die stimmliche Bandbreite von Bert Doux ihre Grenzen hat und hier und da an poetische Rezitationen denken lässt. Doux bleibt einem lyrisch-narrativen Fahrwasser verhaftet, dabei sich von Gitarre und Synthesizer begleiten lassend, auch mit elektronischen Eskapaden hier und da.
Bass und Drums eröffnen den Song "Soldier", ehe der Wohlklang der Gitarre ans Ohr des Hörers drängt. Wie auch in anderen Songs scheint die Lyrik eher weich gezeichnet vorgetragen zu werden. Mit "Ruins" endet das Album, das gewiss bei Liebhabern von House und Smooth Jazz geschätzt wird.
Text: © fdp



Informationen
Flying Horseman
http://www.flyinghorseman.be
http://www.facebook.com/flyinghorseman
Unday Records
http://www.undayrecords.be
http://www.facebook.com/UndayRecords
http://twitter.com/UndayRecords
http://www.youtube.com/undayrecords
http://spotify.com/user/undayrecords