Fluz: retrospective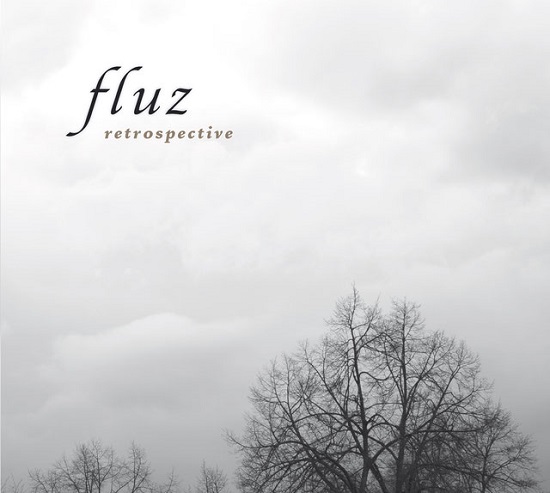 F
self production: http://www.fluz-musik.de
Ein Duo, gewiss die intimste Besetzung einer Jazzformation, präsentiert mit "Retrospektive" ihr musikalisches Album-Debüt. Das Duo besteht aus Nils Rabente (piano) und Nele Immer (cello) und hat sich den Namen "fluz" gegeben. Das lässt schnell die Assoziation zu Fluss und Fließen aufkommen. Auch an Flut könnte man vielleicht denken. Aufgemacht wird dieses Album, dessen kammermusikalische Nuancen sehr ausgeprägt sind, mit "things have changed". Weiter geht es mit "when it rains" und "allez", ehe das Album mit "retrospective" abgeschlossen wird.
Ein perlender Klangfluss, erzeugt durch die Rechte des Pianisten Nils Rabente, trifft bei "things have changed" auf eine durchaus energetisch gesetzte Basshand und einen beinahe romantisch-verspielten Cellopart. Das nimmt sich dann schon liedhaft aus. Vielleicht ist es ein wenig verwegen, von einer "Schubertiade" zu reden. Hört man da nicht Regentropfen in eine Pfütze fallen oder sind es Kinder, die sich einen Spaß machen, in die Pfütze zu springen? Anfänglich könnte man das beim Hören von "when it rains" auch meinen. Wenn jedoch Nele Immer die Saiten des Cellos streicht, dann breitet sich Melancholie aus. Regentropfen, die aufs Pflaster fallen oder ans Fenster klopfen, scheinen sich nicht aufzudrängen. Eher hat man das Bild von tief hängenden Wolken und Nebelschwere vor Augen. Hin und wieder scheint auch ein vereinzelter Sonnenstrahl durch die Wolkenbank zu dringen.
Erwartet man nicht bei einem Titel wie "allez" Aufbruch, Elan und Pep? Ja, das wird dem Hörer geboten, auch wenn das Cello die Losgelöstheit des Pianos dämpft. Es scheint, dass die melodische Sprunghaftigkeit, die Nils Rabente vorträgt, von der Schwermut umgarnt wird, die das Cello zum Ausdruck bringt. Es scheint so, als ob zwei sich widersprechende Charaktere aufeinanderstoßen und nicht wirklich zueinanderfinden können. "Danse comme une feuille" hat eine durchaus höfische Note. Zugleich aber kann man sich den Melodiefluss auch als Grundlage für einen Singer/Songwriter vorstellen. Zum Schluss gibt es dann noch eine Rückschau, "retrospective". Worauf? Das kann nur das Duo fluz beantworten.
Wer das Konzertante im Jazz schätzt, wird dieses Album mögen. Wer jedoch der ausgiebigen Improvisation zugetan ist, dem Zipp und dem Zapp, um es salopp zu formulieren, ist angesichts der doch in den Harmonien und Melodielinien sehr ähnlich ausfallenden Stücken, weniger vom Album angetan.

Text © ferdinand dupuis-panther

Informationen

Nils Rabente
https://nils-rabente.jimdo.com/

http://www.fluz-musik.de