Fabrizio Graceffa - Gardens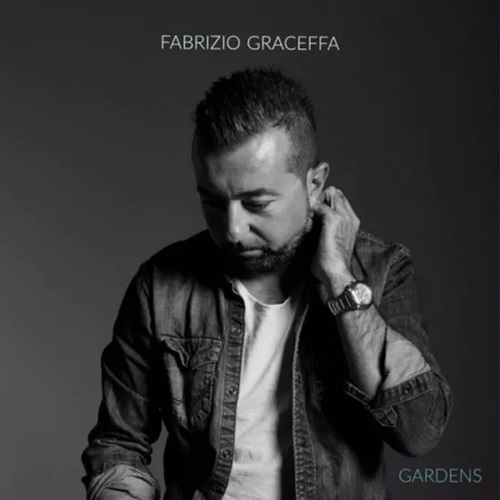 F
fabriziograceffa.com / Stilletto
Né à La Louvière en 1979, Fabrizio Graceffa a d'abord pratiqué la guitare en autodidacte. Attiré par le rock à ses débuts, il s'est tourné vers le jazz à 19 ans.
Il a pris des cours avec Paolo Radoni, Peter Hertmans et Paolo Loveri. Après il s'est inscrit au Conservatoire de Luxembourg en 2002. En 2010, il a enregistré Stories, en quartet avec le trompettiste Peer Baierlein puis, en 2016, U - Turn, avec Jean-Paul Estiévenart (tp), Nicolas Kummert (ts), Edouard Wallyn (tb) et, déjà, Jacques Pili mais à la basse électrique.
Le voici dans une nouvelle formule de quartet, un dialogue entre guitare et piano, à l'image du quartet de Philip Catherine avec Nicola Andrioli (écoutez la composition Novembre).
Au piano, Igor Gehenot dont on connaît tout le talent de mélodiste, ici en parfaite complicité avec la guitare.
A la contrebasse, Jacques Pili qui a étudié la basse électrique avec Michel Hatzi au Conservatoire de Bruxelles. C'est à la basse électrique qu'on l'a entendu au sein de Qu4tre avec Nicolas Kummert ou auprès de vocalistes comme Maurane ou William Dunker mais il possède aussi une belle sonorité à la contrebasse (comme dans l'album Imaginery de Marco Locurcio, avec Jean-Paul Estiévenart).
A la batterie, Adrien Verderame qu'on a pu découvrir au sein du quartet d'Elvin Galland (p) avec Lorenzo Di Maio à la guitare, mais aussi avec le saxophoniste Laurent Doumont ou la chanteuse Pascale Elia, avec son frère Mimi à la guitare.
Au répertoire, huit compositions du guitariste. Des plages bluesy à souhait (A walk across the countryside, Gardens, Blues for Mr Ray) et de belles ballades (Waiting, July and Dave ou Everyday avec intro de piano puis beau dialogue guitare-piano avec des passages à l'unisson).
Sur Adele, la guitare électrique expose la mélodie avec une guitare acoustique en arrière-plan.
Un album mélodique à souhait.
© Claude Loxhay