Esbjörn Svensson - HOME.S.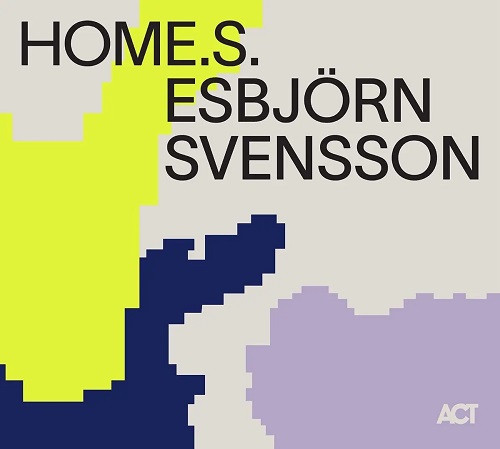 E
ACT / Newarstint.
Les sorties « post mortem » existent depuis que l'enregistrement existe : sessions en clubs, concerts en salle, prises inédites d'enregistrements de studio ou de salon. Souvent des témoignages d'une valeur historique plus qu'artistique. Et voici que se glisse dans nos lecteurs, n'ayons pas peur des mots, ce petit bijou enregistré à Stockholm dans le home studio de Esbjörn Svensson au printemps 2008, quelques semaines à peine avant sa tragique disparition.
Les producteurs de BAM & Bat AB ont voulu en faire un événement hors norme, jugez plutôt : en premier lieu, la musique est jouée en public au Sven-Harrys konstmuseum de Stockholm quatre soirées d'affilée le tout mis en son par l'ingé son d'E.S.T Ake Liston. La veille de la sortie de l'album, la musique de l'album est diffusée on line, en attendant la publication d'un livre sur le pianiste avec photos, textes et partitions, sortie prévue en avril 2023. Tout ceci fait un peu marketing soigné et calculé, et on douterait un peu de l'intérêt artistique de la chose… sauf que quand on écoute les neuf pièces on est envahi par l'émotion de retrouver le son si pur de ce pianiste hors norme.
Les fans du trio n'y retrouveront pas les fulgurances de « Dodge The Dodo », la force de « From Gagarin's Point Of View », mais le lyrisme à fleur de doigts, l'invention et une énergie créatrice d'une grande élégance qu'on soupçonnait, sans doute, mais dissimulée dans l'ambiance plus pop « easy » jazz du trio. Le contexte de l'enregistrement double bien sûr l'émotion que son écoute procure, mais on reste tout de même soufflé à l'écoute de ses neuf compositions portant comme titres neuf lettres de l'alphabet grec tout simplement.
Esbjörn Svensson en une demi-heure nous transporte, nous fait chavirer, nous balance comme des références absolues l'esprit de Bill Evans et de Keith Jarrett.  Un bijou, disais-je, carrément un trésor pour les fans du pianiste dont, vous le devinez, je suis.

© Jean-Pierre Goffin
Une collaboration JazzMania / Jazz'halo