Errol Garner - Night Concert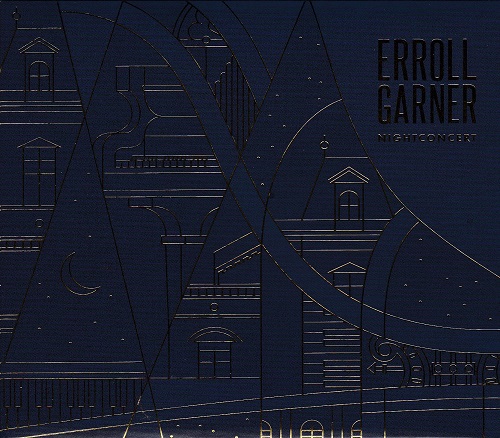 E
Mack Avenue/Challenge records
Errol Garner a toujours été au centre de controverses chez les amateurs de jazz, au grand regret de son manager Martha Glaser et du pianiste lui-même : musique de grand magasin pour les uns, jazz dépassé par la nouvelle école menée par Bill Evans pour les autres… Aujourd'hui, non seulement on réédite « Concert By The Sea », mais les revues de jazz replacent le pianiste là où il doit être : au sommet de la hiérarchie des pianistes de jazz.
Ce « Night Concert » enregistré à Amsterdam en 1964 est la preuve éclatante du génie de ce pianiste qui, parait-il, n'a jamais su lire une partition. Le concert au Concertgebouw mérite déjà d'entrer dans la légende par les circonstances en elle-même : programmé à minuit à cause d'un concert classique prévu de longue date, le trio d'Errol Garner remplit la grande salle malgré les difficultés d'organisation pour le public ; certains attendront le premier train matinal, d'autres feront du stop à la sortie de la salle… (ceci me rappelle un concert de Stan Getz au Forum de Liège programmé lui aussi très tard, la salle n'ayant pas modifié son programme de films ! Seulement quelques fans avaient alors affronté les fortes chutes de neige de la soirée !)
Errol Garner, accompagné des fidèles Eddie Calhoun à la basse et Kelly Martin aux drums, allait donner un concert extraordinaire ce soir-là. Neuf ans après le célébrissime « Concert By the Sea » enregistré à Carmel sur la Côte Ouest des Etats-Unis, Garner a évolué : il s'est fait une spécialité des introductions improbables, allant des touches les plus impressionnistes aux décalages rythmiques quasi libertaires, voir free.
C'était un des plaisirs de son public à l'époque de tenter de trouver le titre du morceau qui allait suivre ces invraisemblables improvisations. Le critique et auteur américain conseille d'ailleurs dans liner-notes de l'album de ne pas lire les titres des morceaux pour se laisser surprendre, tout comme les spectateurs de ce 7 novembre 1964. Rien de bien original dans le répertoire de cette nuit amstellodamoise, des grands classiques du répertoire garnérien comme « Where or When », « Night & Day », « Cheek to Cheek », « Laura »… Un « My Funny Valentine » d'anthologie qui mériterait de figurer parmi les versions d'anthologie de ce titre. Puis quelques compositions du pianiste comme le bluesy « That Amsterdam Swing » ou le thème que Garner composa pour le film « A New Kind of Love ».
Tout ici est pur plaisir partagé entre les impros fascinantes du pianiste, les bêlements de satisfactions, la main gauche imperturbable, le drive de Kelly Martin, il faut dix oreilles pour saisir chaque moment de ce concert indispensable pour les fans, obligatoire pour ceux qui ont toujours considéré, sans l'écouter, Garner comme un simple pianiste de salon.
© Jean-Pierre Goffin