Enzo Carniel: House of Echo - Walls down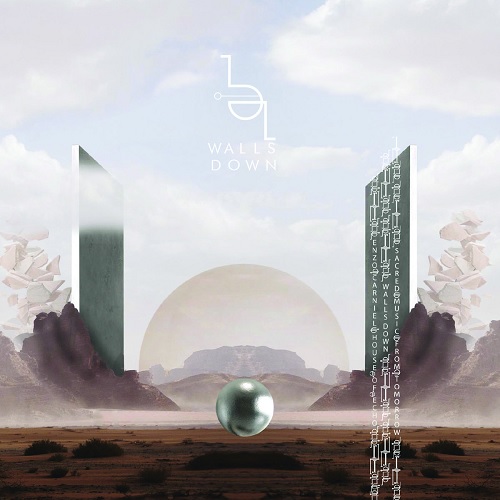 E
Jazz&People
House of Echo est un groupe, souvent présenté comme un "OVNI musical" par la presse française, qui a été fondé, en 2013, par le pianiste Enzo Carniel et le guitariste Marc Antoine Perrio.
Né en 1987, Enzo Carniel a étudié le piano classique puis le jazz au Conservatoire de Marseille puis de Paris. Il se dit influencé par Paul Bley et Keith Jarrett. Avec House of Echo, il vise à créer "des paysages auditifs au fort pouvoir onirique, entre abstraction mélodique et groove allusif" et veut "laisser la musique se construire par l'improvisation". Avant de fonder House of Echo, il a enregistré un album solo: Erosions en 2014.
De son côté, Marc Antoine Perrio est admiratif du travail de Kurt Rosenwinkel et se réclame de la "musique ambiante". En parallèle à House of Echo, il a enregistré Paradis.
Après un premier album enregistré avec Damien Varaillon (le contrebassiste de Matteo Pastorino) et le batteur Ariel Tessier, auxquels s'ajoutent quatre invité (as, cl, fl, alto), House of Echo sort Walls down, un nouvel album de "jazz atmosphérique au minimalisme mélodique".
On y retrouve Enzo Carniel au piano, piano préparé, Fender Rhodes, synthé et effets électroniques multiples, Marc Antoine Perrio à la guitare électrique et effets électroniques, toujours Ariel Tessier à la batterie ainsi qu'aux percussions et, cette fois, Simon Tailleu à la contrebasse.
Né en 1983, Simon Tailleu a étudié la contrebasse au Conservatoire de Marseille puis de Paris, sous la férule de Ricardo Del Fra. Il a d'abord fait partie de Newtopia avec le saxophoniste Raphaël Imbert et le pianiste Yaron Herman, avant de croiser Stephan Caracci (vib), Carine Bonnefoy (p), Thomas Enhco (p), Didier Lockwood et Vincent Peirani (acc): une carrière déjà bien remplie.
De son côté, Ariel Tessier a étudié la percussion classique avant de se tourner vers le jazz au Conservatoire de Paris, lui aussi dans la classe de Ricardo Del Fra. Il a joué avec Dave Liebman et François Théberge (ts) et a enregistré deux albums avec la chanteuse Lou Tavano: For You et Weather.
Au répertoire de Walls down, huit plages composées par Enzo Carniel et une, Winds, par Marc Antoine Perrio. Une musique volontiers répétitive, avec des envolées de piano acoustique sur une trame de sonorités électriques (guitare, claviers divers et effets multiples): des notes qui s'égrènent comme le flux d'un ruisseau qui serpente entre des cailloux (pour Ariel Tessier, la pochette signale "drums, percussions, stones"). Souvent, c'est le piano qui introduit puis développe le thème en boucle, parfois c'est la contrebasse qui ouvre la plage en pizzicati (Tones of stones, Ruines circulaires) d'autres fois, à l'archet (Winds, Traya).
Une succession de paysages sonores qui marie piano acoustique et atmosphère électrique.
© Claude Loxhay