Echoes Of Zoo - Breakout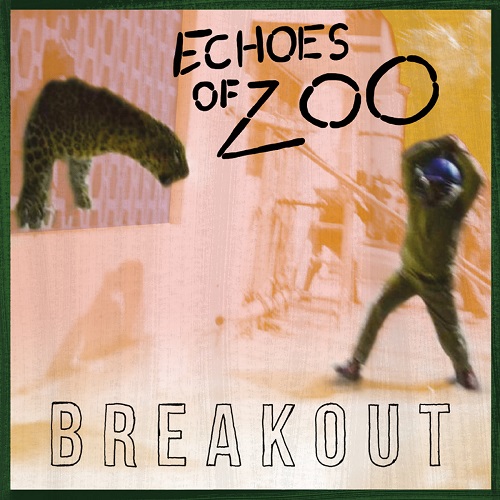 E
W.E.R.F.
Ecoutez attentivement, tendez l'oreille! Vous entendez cet écho ? C'est l'expression des sans-voix, la parole des laissés-pour-compte. Ceux qui vous sourient une insulte en crachant une dent pendant qu'on leur casse la figure…
Fan de Rage Against the Machine dont il dit s'inspirer pour l'énergie que le groupe déploie mais aussi pour le message qu'il véhicule, Nathan Daems a fondé cet Echoes Of Zoo, à Bruxelles, un groupe au sein duquel chacun peut s'exprimer en toute liberté. Une formule dense et énergétique : outre le saxophoniste, Bart Vervaeck (guitare), Lieven Van Pée (basse) et Falk Schrauwen (batterie) composent ce gang. Des musiciens de premier plan qui relèvent de cette scène belgo-flamande dont la renommée s'exporte.
Proche de l'attitude punk que l'on retrouve chez Dans Dans ou Nordmann, Echoes of Zoo peut aussi vous entraîner sur une voie plus exotique. Et là, on se situe davantage dans l'univers des Black Flower (un groupe dont Nathan Daems fait également partie) ou d'Azmari. « Breakout » (en vinyle ou en téléchargement) succède à un premier EP « First Provocation » (beau titre pour un début…) auto-produit il y a trois ans. Pour cet effort-ci, Echoes Of Zoo pousse le curseur du psychédélisme un peu plus loin dans le rouge… Le groove s'échappe, au gré de notes aériennes et de longues improvisations inspirées…
A l'image de ce lion abattu au zoo de Malines parce qu'il s'était échappé de sa triste cage, et auquel le quartet honore la mémoire (« Dance Around Bullets »).
A suivre de près !
© Yves « JB » Tassin
Une collaboration JazzAround/Jazz'halo




Retrouvez Nathan Daems en interview dans Jazz'halo ce mercredi 3 mars 2021.