Dry Speed – Indium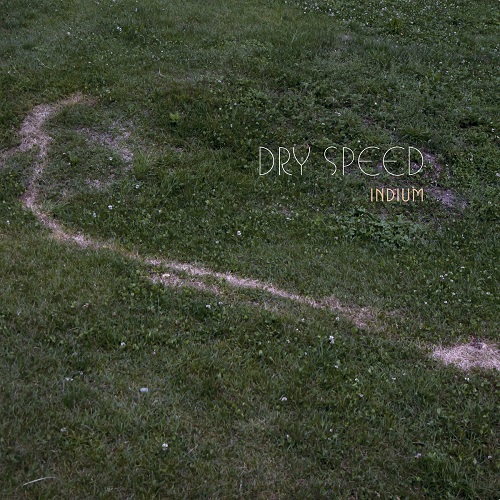 D
By The Bluest Of Seas Records - LP
Het trio Dry Speed wordt gevormd door Joachim Devillé, Thomas Olbrechts en Dirk Wauters. Samen wagen ze zich aan hedendaagse improvisatie oftewel "no-jazz" zoals ze het zelf omschrijven.
Joachim Devillé en Thomas Olbrechts zijn beiden zowel plastisch kunstenaar als muzikaal performer. Ze verkiezen eerder te experimenteren dan afgelijnde werkstukken af te leveren. Samen met Stefan Prins richtten ze indertijd het collectief ReFLEXible op. Dirk Wauters is op zijn beurt een van de peetvaders uit die scene.
Parameters en klassieke omschrijvingen zijn niet besteed aan de heren van Dry Speed. Wat telt voor hen, is het losmaken van ideeën, emoties en persoonlijke opvattingen bij de luisteraar. Hun instrumentarium is alvast niet-alledaags of althans de combinatie: gitaar, flugelhorn, trompet, altsaxofoon, (prepared) posthoorn, drums, percussie en terloops nog kleine effecten.
Het trio introduceert zichzelf aan de hand van wat blaasgeluiden, een gitaar die klinkt als een theremin en lichte percussieklanken. Langzaam rollen ze de rode loper uit voor een trip door een uiterst vreemd sonore doolhof. De onderlinge communicatie verloopt duidelijk volgens eigen codes. Geen nood voor aficionado's van vrije improvisatie.
Intrigerend is het alleszins van begin tot einde, hoofdzakelijk door het voltrekken van precaire verschuivingen die nazinderen. Spannend ook ondanks een titel als 'Déjà vu'. Geen "déjà entendu" bij dit trio al duiken parallellen op met releases van labels als New Wave Of Jazz en Intakt. Het blijft fascinerend hoe ze aanschuren bij gelijkaardige voorstellingen van Marc Ducret, Angelika Niescier of Nate Wooley om maar enkele namen te citeren. Deze laatste schreef trouwens een aantal lovende zinnen over Dry Speed. Ideale soundtrack om 'Life's Edge' van Carl Zimmer te lezen. Ook voor wie al eens binnenstapt in werkplaats en klankkunstenlaboratorium Q-O2 (Brussel). Alleszins een waardig vervolg op de vorige release 'Under A Stream Of Nitrogen' (2006).
Liefhebbers die gaan voor de digitale release krijgen twee extra tracks: de gepaste pre-intro ('Exordium-Part I') en de afsluiter 'Gap' die enigszins aansluit bij 'Noon' uit de voorganger maar vooral doet uitkijken naar een vervolg dat hopelijk niet zo lang op zich laat wachten. De vinylversie oogt echter prachtig genoeg om de uitgave te verantwoorden. De opname had plaats in het Brusselse Les Ateliers Claus door Christophe Albertijn, de gewaardeerde klankingenieur in dergelijke middens en die bovendien zijn eigen label HUIS heeft. Fotografie is van Beata Szparagowska terwijl Isabelle Vigier het artwork en de finale visualisering verzorgde.
'Indium' (weliswaar op 33-toeren formaat) maakt deel uit van een reeks "ten inch" vinyls waarbij muziek en foto's elkaar aanvullen. Eerder verschenen reeds gelijkaardige werkstukken van onder meer Pak Yan Lau & Darin Gray, Yoshio Machida & Cal Lyall, Delphine Dora & Mocke. Bezieler van het hele project is Philippe Delvosalle, de man die ook al verantwoordelijk is voor het uiterst kunstzinnige Okraina Records.

© Georges Tonla Briquet

Musici:
Joachim Devillé: gitaar, flugelhorn, trompet, effects
Thomas Olbrechts: altsaxofoon, (prepared) posthoorn
Dirk Wauters: drums, percussie

https://bythebluestofseas.com/
BANDCAMP
https://www.joachimdeville.com/about