Daniel Erdmann, Samuel Rohrer, Frank Möbus, Vincent Courtois - Ten songs about real utopia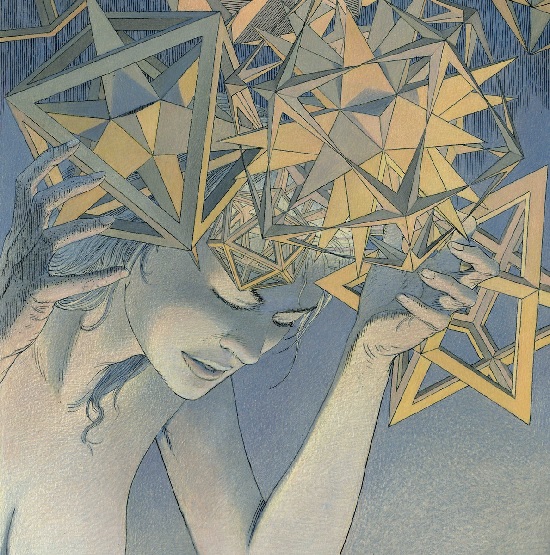 D
Arjunamusic
Lors du festival Jazz Brugge de 2014, on avait pu découvrir Daniel Erdmann en compagnie de Vincent Courtois, en trio avec le saxophoniste ténor Robin Finker ("The Mediums"). Revoici le saxophoniste allemand et le violoncelliste français, en compagnie du guitariste Frank Möbus et du percussionniste suisse Samuel Rorher.
Daniel Erdmann a poursuivi ses études à la Haute Ecole Hanns Eisler de Berlin, avant de se partager entre l'Allemagne et la France. Il a joué avec Aki Takase, Joachim Kühn ainsi que Louis Sclavis et enregistré plusieurs albums au sein de Das Kapital, un trio comprenant Hasse Poulsen à la guitare et Edward Perraut à la batterie mais aussi en quartet avec Benjamin Moussay, Robin Finker et Vincent Courtois ("West"). De son côté, Vincent Courtois a étudié le violoncelle classique avec Frédéric Lodéon puis jazz avec Jean-Charles Capon. Il a rejoint le Swing String System de Didier Levallet et enregistré notamment "Napoli's Walls" avec Louis Sclavis. Frank Möbus a étudié à Berklee, avant de former Der Rote Bereich avec Rudi Mahall (cl) et Azul avec le contrebassiste portugais Carlos Bica. Enfin, Samuel Rohrer, après des études à Berne et Boston, a rejoint le quartet de Wolfert Brederode et le trio de Colin Vallon.
Au répertoire de ce troisième album, uniquement des compositions originales que les quatre complices se partagent: 4 de Daniel Erdmann, 4 de Samuel Rohrer, 1 de Vincent Courtois et une pièce collective (Trouble intérieur). Après les albums "How catch a cloud" et "From the inside of a cloud", voici dix "chansons" qui parlent d'utopie (Song against patriotism, Even more romantic schoolgirl song ou Song for Christoph S. de Erdmann ou le très beau Porteur de vie de Courtois): tout un programme en ces temps de dure réalité.
La force de ce quartet international réside dans le collectif parce qu'il propose un réel son de groupe, une subtile alliance entre un ténor aux inflexions ondoyantes, un violoncelle aux échos chambristes, une guitare aux sonorités irisées et des percussions aux accents mélodiques.
Claude Loxhay