Dani Klein & Sal La Rocca - Dani sings Billie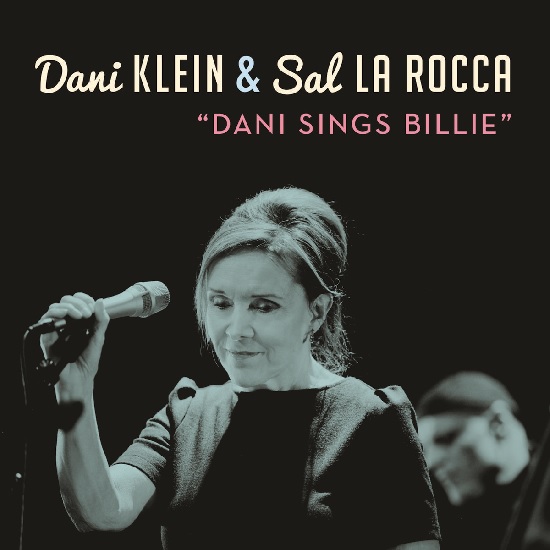 D
Boogie Productions/ Sony
Après 20 années passées au sein de Vaya con Dios et une dizaine d'albums enregistrés, Dani Klein a décidé de mettre un terme à cette aventure pour se tourner vers le répertoire de Billie Holiday. Elle n'est pas la première à rendre hommage à Lady Day, de Diana Ross à Amy Winehouse, en passant par Nina Simone, Shirley Horn ou Abbey Lincoln, et, centenaire oblige, Cassandra Wilson ou Viktor Lazlo. Sans atteindre la technique vocale d'Ella Fitzgerald ou de Sarah Vaughan, Billie Holiday a avant tout séduit par sa sensualité et son expressivité: deux caractéristiques que Dani Klein partage avec la chanteuse de Baltimore.
Pour cet album-hommage, plutôt que de reprendre le répertoire "dramatique" de Billie, de Strange Fruit à Gloomy Sunday, Dani a opté pour les chansons d'amour, amour retrouvé (Comes love, A fine romance) ou perdu (You let me down), sa joie de vivre (Getting some fun out of life, Having myself a time) comme ses résolutions (I'm gonna lock my heart, Weep no more). Un répertoire qui passe en revue des chansons interprétées entre les années trente (I'm painting the town red de 1935, chanté avec Teddy Wilson, A fine romance du film "Swing Time") et cinquante (Comes love, enregistré avec Harry Sweet Edison), en passant part les années 40 (le célèbre God bless the child dont Billie a écrit les paroles).
A ses côtés, le fidèle Sal La Rocca à la contrebasse mais aussi deux anciens de Vaya con Dios: le pianiste William Lecomte et le trompettiste Tim de Jonghe. Le premier, membre de Vaya con Dios depuis 2007, a aussi accompagné la chanteuse Anne Ducros. Quant au deuxième, il a fait partie, un temps, du New Groove Sextet aux côtés de Robin Verheyen et Steven Delannoye. Son jeu, surtout à la trompette bouchée, n'est pas sans évoquer Harry Sweet Edison. A la batterie, on retrouve Bruno Castellucci, au drive infaillible, qui, comme Sal La Rocca, a déjà enregistré avec Anne Ducros. Enfin, en invités, deux guitaristes: l'Italien Alessio Menconi qui a notamment accompagné Paolo Conte (4 plages) et le plus Belge des guitaristes brésilien, Victor da Costa de Caçamba sur Gettng some fun et Weep no more.
Au travers de ce répertoire résolument inscrit dans l'ère swing (Do your duty ) et bluesy (Baby get lost), c'est tout un pan de la carrière de Lady Day que Dani Klein fait revivre.
Claude Loxhay