Daniel Prandl - The hero's journey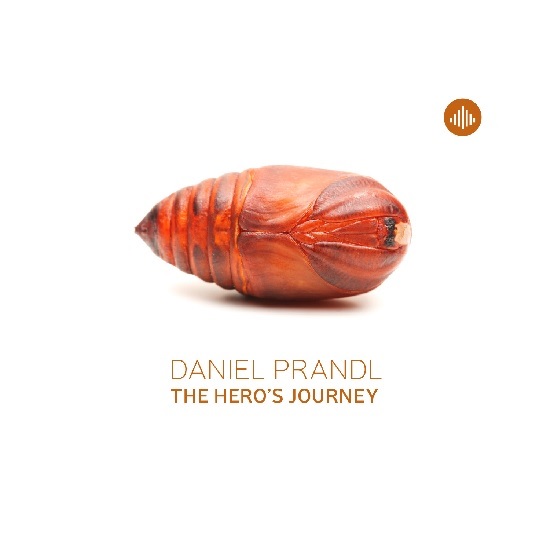 D
Challenge Records International
Né à Burghausen en 1979, Daniel Prandl a poursuivi ses études de piano d'abord à Mannheim puis à l'Académie Sibelius d'Helsinski. Il a déjà enregistré plusieurs albums personnels: "On the move", " Plenty of", "Ballads" avec le trompettiste Thomas Siffling et, avec le même quartet que "The hero's journey", "Fables and Fictions". Ce dernier titre est assez significatif de l'intérêt que le pianiste allemand porte à la littérature et aux mythes.


"The hero's journey" fait référence au livre de Joseph Campbell "The hero with a thousand faces" de 1949, dans lequel l'essayiste développe le concept du "monomyhe": on retrouverait toujours le même archétype de héros dans les différents mythes et légendes. Prandl a donc composé une suite en trois mouvements évoquant le voyage du "héros" au travers d'épreuves jusqu'à la résurrection: Departure (5 plages), Initiation (4 plages) et Return (3 titres).
Aux côtés du pianiste, on retrouve le saxophoniste et clarinettiste Wolfgang Fürh qui a formé le groupe The Führ Brothers avec son frère Dietmar à la contrebasse, Norbert Scholly à la guitare (il est un des invités de Mâäk sur "Buenaventura") et Jens Dûppe à la batterie (le batteur du vibraphoniste Pascal Schumacher); Axel Kühn à la contrebasse, membre du Kühntett et Kristof Körner, un batteur formé à Mannheim comme Prandl. En parfaite complicité avec le piano, Führ se montre plein de vivacité au ténor (Refusal, The mentor, Road of trial et ce Reward très swing) comme au soprano (World of common day, Crossing the first threshold) et beaucoup plus apaisé à la clarinette (The inmost cave après une intro de contrebasse à l'archet, Ordeal et Resurrection).
Un quartet à découvrir.
Claude Loxhay