Down The Track – Landscapes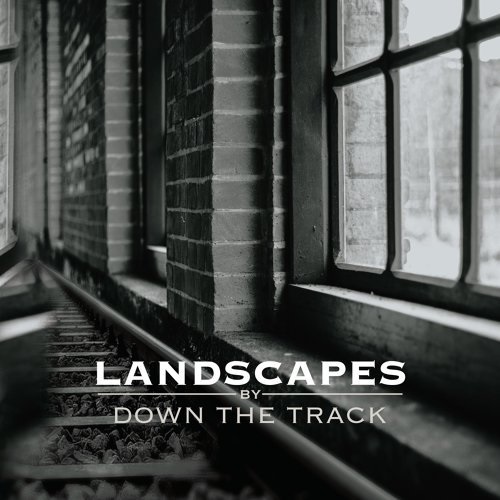 D
High Hat Records
"La nouvelle vague du piano", zo lijkt het wel. Eentje om met stip aan de rij toe te voegen, is het trio Down The Track.
Cellist Pieter Hulst, violist Wouter de Belder en pianist Jacques Motmans zijn actief in uiterst verschillende achtergronden die reiken van opera en traditionele Mexicaanse muziek tot Guga Baúl. Voor Down The Track kiezen ze echter voor eenzelfde richting en gebruiken hun ervaring om dit project extra kleur te geven.
Wat bij elkaar gesprokkelde pianonoten die stilaan uitvergroot worden met viool en cello, meer heeft dit trio niet nodig om de luisteraar in de ban te krijgen. Diep kervende melancholische lijnen worden heel subtiel getekend. De titel 'Highlands' past perfect bij de muziek. Je ziet zo beelden van woeste natuurgebieden voorbijglijden. Tot je in een klein dorpje terechtkomt waar het feest volop aan de gang is ('An Irish Wedding'). Het lokale orkest bestaat duidelijk uit folkies die hun hart aan klassiek verpand hebben. Of is het omgekeerd? Even dreigt alles uit de hand te lopen als bij een voetbalwedstrijd maar de drie muzikanten behouden de controle.
De reis gaat licht walsend verder in de voetsporen van 'Man With A Suitcase'. Een weg die zich door glooiende landschappen slingert gehuld in dichte mistwolken. Achter elke bocht duiken andere flarden van het natuurlijke decor op ('As Far As I Can See'). Op een bepaald moment wordt er zelfs rakelings langs de kust geraasd ('Eyes Full Of Sea') om vlak nadien weer de bergen in te trekken ('Foot Of The Mountain'). De trip eindigt aanvankelijk in een weemoedige stemming op een druilerige zondagochtend ('Sunday Morning') maar vooral ook met een duidelijke vastberadenheid om nieuwe plannen te smeden ('Epilogue').
Ondanks de gelaagdheid werd 'Landscapes' live opgenomen zonder overdubs. "Muziek voor een onbestaande film" vermelden de makers. Alleszins gericht aan adepten van Max Richter, Nils Frahm (zijn beginperiode), Ludovico Einaudi, Wim Mertens en het Danish String Quartet (ECM). Goede reis.
© Georges Tonla Briquet

Musici :
Pieter Hulst: cello
Wouter de Belder: viola, viool
Jacques Motmans: piano