Don Byas: Live in Haarlem 1964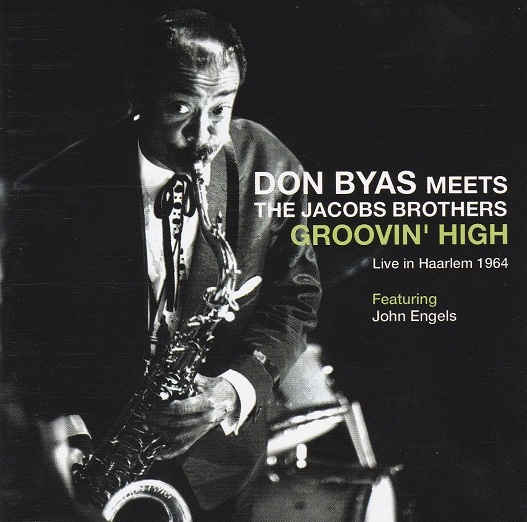 D
www.jazzarchief.nl
Saxophoniste-ténor dont la carrière s'est déroulée et a réellement décollé en Europe, Carlos Wesley Byas, dit Don Byas, a vécu une partie de sa vie en Hollande, s'installant à Amsterdam où il disparaîtra en 1972 à l'âge de 60 ans.
Cette nouvelle série de cédés inédits intitulée 'Treasures of Dutch Jazz' nous le montre en grande forme lors d'un concert à Haarlem où il est entouré de jeunes musiciens bataves qui ne sont pas des inconnus : John Engels à la batterie et les frères Jacobs dont le plus connu est sans doute le pianiste Pim.
Programme de standards bien sûr avec en ouverture une version énergique de "On Green Dolphin Street", suivi de "I Remember Clifford" que Don Byas annonce en néerlandais avec une pointe d'humour s'estimant incapable de jouer un deuxième morceau sur le même tempo que le morceau d'ouverture – on entend un spectateur lui réclamer "Body And Soul".
Deux thèmes de Charlie Parker – "Billie's Bounce" et "Lady Bird" - plongent le public dans le bop des années 40/50, que prolongera "Groovin' High". Au départ d'un enregistrement plutôt médiocre, l'ingénieur de son rend à cet enregistrement inédit toute sa saveur et sa chaleur.
Pim Jacobs est bien un disciple de l'école bebop et John Engels soutient avec discrétion mais avec un feeling déjà bien ancré les envolées du leader. Troisième opus de cette nouvelle série – le précédent album était consacré à un enregistrement de Ben Webster avec Piet Noordijk – ce "Live in Haarlem" nous laisse espérer la sortie d'autres trésors du jazz au plat pays.
Jean-Pierre Goffin