Dominique Vantomme – Vegir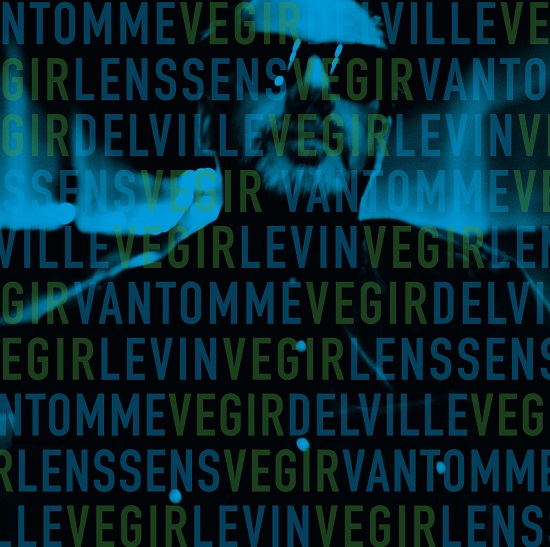 D
Moonjune
Meer en meer Belgische muzikanten met een hart voor progrock en fusion vinden onderdak bij het New Yorkse Moonjune. Na Sh.Tg.N (met Fulco Ottervanger en Simon Segers) en Michel Delville met zijn verschillende groepen (The Wrong Object, Machine Mass, dOUBT) is toetsenist Dominique Vantomme de volgende in de rij.
Dominique Vantomme (met een verleden bij zowel Ana Popović en Louisiana Red als bij An Pierlé, diverse bluesgroepen, ROOT en het Mahieu-Vantomme Quartet) wist zich voor deze opname te omringen met niemand minder dan Tony Levin samen met Michel Delville en Maxime Lenssens (Zap Mama, Arsenal). Een kwartet dat er helemaal voor gaat, van de eerste tot de laatste noot.
Van bij de openingstrack wordt open kaart gespeeld: kurkdroge en harde strak afgemeten drums, een spacy Fender Rhodes, een klievende gitaar die overal littekens nalaat en natuurlijk de bassound van Levin. De psychedelische taferelen van Jimi Hendrix en Miles zijn 'Bitches Brew' zijn niet veraf. In scherp contrast volgt een in slow motion zwevend 'Equal Minds' met diverse Moog-kanttekeningen. Het klinkt als een onuitgegeven track van Pink Floyd in hun beginperiode. Een voorloper van wat later zou uitgroeien tot het geliefkoosde thema "welcome to the machine". Trippen kan je tevens op 'The Self-licking Ice Cream Cone'. Wie nog meer stevig materiaal wil horen, sluist door naar 'Sizzurp' waarin drummer en gitarist elkaar continu ophitsen met een toetsenist als centrale spelverdeler.
Het kortste nummer duurt iets langer dan vier minuten, het langste dertien minuten. De algehele opbouw gebeurt volgens het principe van snel en hard toeslaan om vervolgens wat weg te sluimeren en opnieuw zonder aarzelen even imponerend op te duiken. Een insteek die alsmaar gelaagder wordt naarmate de cd vordert. De perfecte antidote voor Nils Frahm als het ware.
Met Placebo terug volop in de belangstelling via de groep Placenta, verdient 'Vegir' de nodige aandacht.



Dominique Vantomme: Fender Rhodes, elektrische piano, Minimoog, mellotron
Tony Levin: bas, Chapman Stick
Michel Delville: gitaar
Maxime Lenssens: drums

© Georges Tonla Briquet