Dolman, Rossy, Jobin - Are you here to help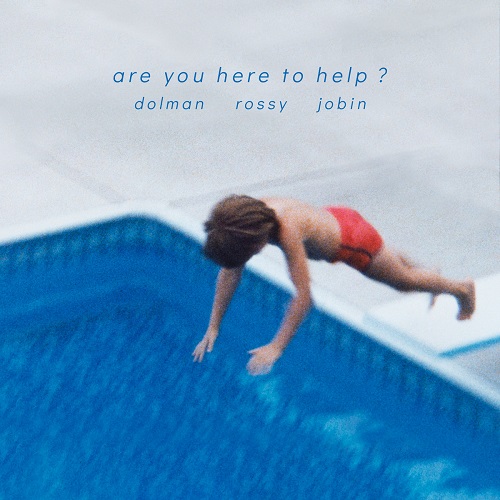 D
https://aarondolman.bandcamp.com/album/are-you-here-to-help
Here's an album unlike any other I've heard - just two singers and drums in a collection of pieces by Aaron Dolman, a Montreal-based drummer, composer and improviser with a deep love of folk music, free improvisation, old toys and surprising sounds.
The sleeve notes explain; "This is music about space. The space between each note, each word, each breath. Between what was, what is, and what can be. Between you and me. The challenge of giving, taking, and making space. The precious and vast potential of the material spaces around us and the intangible spaces within us. The gentle potency of silence. This is music about the spaces that hold the ones we love and that are left empty when they are lost." That's quite a challenging manifesto but this album fulfils it with great unity and breadth.
Dolman plays drums, albeit an extended kit with some resonant gamelan type sounds and impressively colourful snare drum sounds. He's joined by Sarah Rossy on voice and Eugénie Jobin, voice and also vibraphone on three tracks. The voices are often multi-tracked, sometimes in harmony, sometimes in unison, or call and response, also moving in microtones or with electronic effects to create many exciting choral textures. The lyrics tend  towards the impressionistic, seasoned with aphorisms; the music is spacious with pauses and often hushed sounds from drums and percussion. "Borrow a memory" is a great example of this, a haunting song in memory of a lost loved one.
All music and lyrics are by Dolman, except for "The Fiddle and the Drum" by Joni Mitchell from her 1969 album "Clouds", resonant because Joni sings it a cappella, is also Canadian and the anti-war message is once again haunting us. This song is arranged with martial drums and two reverberant voices in approximate unison, adding to the tune's inherent tension.
The album has elements of folk music including modal melodies, drones and clear vocal styles without vibrato. Improvisation plays an important role and it's clear that the singers worked closely with Dolman to develop his arrangements. Often the drums play an orchestral or ambient role; I particularly enjoyed "Giving (With)" for its shifting tempos and manual echo effects. In contrast on tracks like "Are you here to help?" the kit creates driving rhythms which complement the stillness of the voices or vibraphone arpeggios. All three musicians show tremendous skill and discipline. Although this album is hard to categorise every piece is held together by a strong narrative, the sounds are beautiful and the ideas visionary. Hearing it will enhance your world!
See the album trailer at https://aarondolman.com/ and you can stream on Bandcamp before buying.
© Stephen Godsall