Doctor 3 - Canto Libero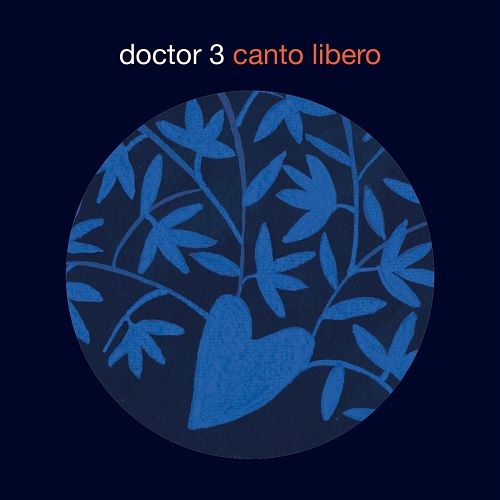 D
2019, Via Veneto / Jando Music
U heeft het ongetwijfeld wel eens meegemaakt. U komt op een feestje of in een club en daar wordt muziek gedraaid die meteen tot de verbeelding spreekt. Navraag bij de organisator of de DJ levert een naam op van een ensemble waar u nog nooit van heeft gehoord, hoewel de band al vele jaren aan de weg timmert.
Zo is het met mij vergaan met het Italiaanse Doctor 3. Het in 1997 opgerichte pianotrio heeft onlangs het achtste album uitgebracht. Het album is gewijd aan de composities van Battisti/Mogol (Giulia Rapetti), maar biedt ook enkele stukken van eigen makelij. Drie krachtige lyrische miniatuurtjes van gemiddeld 1 minuut, die de boel opschudden als het oorspronkelijke materiaal ons teveel in dromenland dreigt te brengen.
De composities waar de gemiddelde niet-Italiaan waarschijnlijk minder goed mee bekend is, maar stuk voor stuk nummers van een buitengewoon hoog niveau.
De in 1998 op 55-jarige leeftijd overleden gitarist en singer/songwriter Lucio Battisti was een van de  meest invloedrijke Italiaanse muzikanten. Samen met zijn muzikale metgezel liet hij een bijzonder oeuvre na. Dat wordt duidelijk hoorbaar met deze collectie van door Doctor 3 vertolkte nummers.
Het album is vernoemd naar een van de belangrijkste composities van de Italiaanse zanger, Il mio Canto Libero, slechts een van de vele juweeltjes die het album rijk is. Een plaat die wordt uitgevoerd door een trio om de vingers bij af te likken, bestaande uit drie - door hun kwaliteit - tot elkaar veroordeelde topmusici die hun instrument tot in de finesses beheersen.
Een persoonlijk document dat, evenals het geval is in de voorgaande studio-albums, de aandacht niet laat afleiden door solo's en egotripperij. Een document dat getuigt van een zorgvuldige aandacht voor stijl, opbouw en bovenal een onmiskenbare liefde voor mooie muziek.
© Robin Arends



Bezetting:
Danilo Rea- piano
Enzo Pietropaoli- contrabas
Fabrizio Sferra- slagwerk

Geproduceerd en gemixed door Stefano Bechini, Entropya Recording Studios