Dmitry Baevsky & Jeb Patton - We Two (J.-P. Goffin)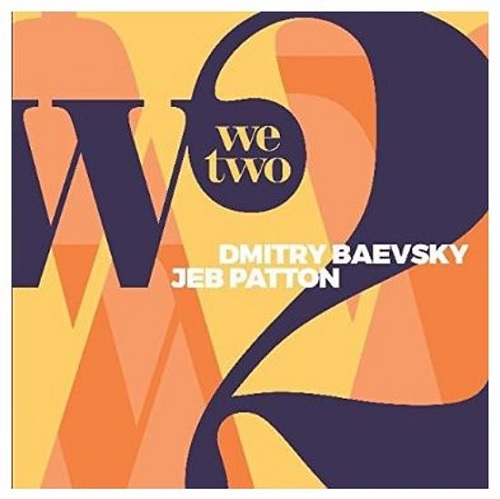 D
Jazz&people
On se souvient à Liège de ce magnifique saxophoniste qu'on a découvert sur la scène de la salle des 500 lors de la dernière édition du festival au Palais des Congrès. Une véritable gifle, une technique au-delà de la norme doublée d'une inspiration rare et d'un sens de la tradition indéniable. Ce jour-là, je me souviens que certains ne se souvenaient plus avoir entendu pareille découverte depuis le concert dans le club au sous-sol du même festival d'un certain Rosario Giuliani.
Né à Saint-Petersbourg, mais exilé à New-York depuis plus de vingt ans, Dmitry Baevsky s'y est déjà créé une discographie qui a belle allure : un premier album en 2004 avec Cedar Walton et Jimmy Cobb, « Down with It » en 2010 avec Jason Brown et Jeremy Pelt, « The Composers » avec David Hazeltine et Peter Bernstein, « Over & Out » en 2015, puis « The Day After » en 2017.
Jeb Patton, le pianiste avec lequel il présente ce nouvel opus en duo, est bien déjà présent sur des albums précédents, et c'est avec lui qu'enregistre Dmitry Baevsky au studio « Gil Evans » d'Amiens, là où ont été enregistrés la plupart des productions de « Label Bleu », avec la collaboration d'un des maîtres du lieu aux consoles pour l'enregistrement et le mixage : Philippe Teissier du Cros.
Le répertoire choisi s'ancre dans une tradition bien établie : Horace Silver, McCoy Tyner, Duke Ellington, Cole Porter, Jimmy Heath, Charlie Parker… sont des noms qui ronronnent depuis tellement longtemps sur les platines et lecteurs qu'on craint de ne voir dans cette production qu'une enième resucée de standards. Le duo ne tombe pas dans ce piège : les compositions choisies sont loin d'être les plus jouées, et c'est ce qui rend cet album encore plus intéressant.
« Le Sucrier Velours » de Duke Ellington, par exemple, est extrait de « The Queen's Suite », une pièce écrite en l'honneur de la Reine Elizabeth II, mais qui ne fut jamais publiée du vivant d'Ellington. « Quasimodo » de Charlie Parker, construit sur les harmonies de « Embraceable You »,  fut enregistré en 1947 sur Dial Records. « Swingin' the Samba » vient de « Finger Poppin' », un album de 1959 d'Horace Silver qui est loin d'être un de ses plus connus. Seul peut-être « Inception » de McCoy Tyner aurait sa place dans les standards, ainsi que « Fools Rush In » chanté magistralement par Frank Sinatra et repris récemment par Youn Sun Nah sur « She Moves On ».
Après une version virtuose de « Swingin' the Samba » qui ouvre l'album, vient la seule composition du saxophoniste, « Something for Sonny », suivi de « Inception » où Jeb Patton soutient le tempo avec une maîtrise sereine.  Dmitry Baevsky peut aussi se montrer tendre et lyrique sur « Le Sucrier Velours » où le solo « ellingtonien » du pianiste fait merveille, tendresse qu'on retrouve dans « Fools Rush in » et dans le final « You'd Be So Easy To Love » de Cole Porter dans une version apaisante. Entretemps, le up tempo avait repris sa marche avec « The Serpent's Tooth » de Jimmy Heath et la très belle version de « Quasimodo », ce thème parkérien peu joué.
Voici un enregistrement qui s'inspire fortement de la tradition et la rend même avec une fidélité quasi dévouée, mais avec une sincérité qui touche du début à la fin.
© Jean-Pierre Goffin