Django Bates' Beloved: The Study of Touch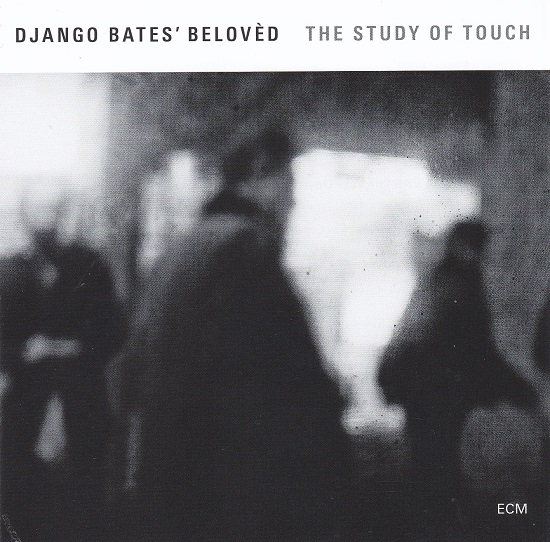 D
ECM/newartsinternational
Je dois bien avouer qu'il n'y a pas longtemps que j'ai découvert Django Bates, avec son album consacré aux Beatles et à l'album "Sgt Pepper's Lonely Heart Club Band" plus précisément.
Avant même de mettre la galette sur le lecteur, je m'étais construit le stupide apriori de voir l'opportunisme qui consiste à sauter sur le 50e anniversaire de l'album mythique des Fab Four pour sortir une galette dont la couverture ne faisait que me conforter dans cette opinion.  Et puis, quelle belle surprise. Avec le Frankfurt Radio Big Band, la relecture des Beatles était à la fois proche des mélodies et à cent lieues de l'insipide cover.
Et puis en quelques jours, voilà que tournent deux albums ECM où on retrouve Django Bates au piano dans des contextes bien différents : le « Blue Maqams » d'Anouar Brahem et ce trio « The Study of Touch », témoins des multiples facettes du pianiste anglais.
Le bref « Sadness All The Way Down » semble écrit pour le label ECM, alors que « Giorgiantics » et « Little Petherick » replongent  dans un trio jazz plus traditionnel. Il y a une atmosphère très  « ballades » dans les compositions de Django Bates qui pour la plupart sont des thèmes déjà souvent joués par le trio, ce qui transparait du début à la fin de l'album dans la parfaite entente des partenaires, sans que jamais l'un ne domine l'autre.
« Passport » de Charlie Parker démontre combien Bates est baigné de tradition bop, « Slippage Street », le bien nommé, s'aventure sur des terrains plus glissants, variations rythmiques et d'accords surprenants.
L'humour anglais n'est jamais loin non plus, « Happiness All the Way Up » qui clôture l'album rappelle le « Sadness All The Way Down » du début. 2017 est sans doute l'année idéale pour découvrir les multiples facettes de Django Bates : « Sgt Pepper 's », « The Study of Touch » en trio et « Blue Maqams » avec Anouar Brahem
© Jean-Pierre Goffin
Personnel:
Django Bates: piano
Petter Eldh: double bass
Peter Bruun: drums