Dinosaur - To The Earth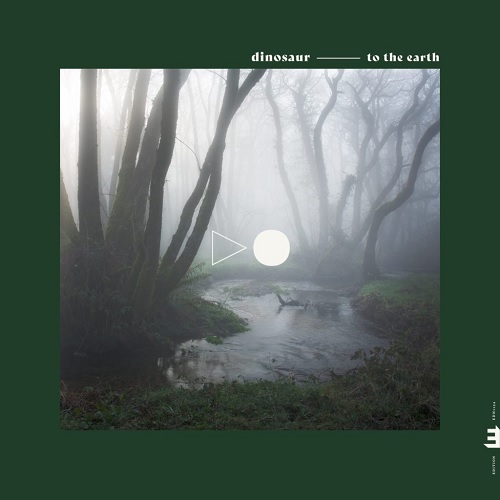 D
Edition
Na het uitbundig geflirt met electropop op 'Wonder Trail' komt het Britse Dinosaur nu op de proppen met een pareltje wemelend van akoestische spitsvondigheden.
Met trompettist Laura Jurd en pianist Elliot Galvin heeft Dinosaur twee vooraanstaande spelers die momenteel mee de koers bepalen van de nieuwe lichting in de Britse jazz. Hierdoor werd de rol van drummer Corrie Dick en bassist Conor Chaplin tot nu toe wat op de achtergrond geduwd. Dit wordt helemaal rechtgezet op deze 'To The Earth'. In de titeltrack, waarmee de cd opent, is al meteen het basgetokkel van Chaplin bepalend. Zijn ritmemaatje Dick ondersteunt hem daarbij heel functioneel. Natuurlijk krijgt Jurd voldoende ruimte om in de kijker te staan maar ze doet dat heel discreet.
Van meet af aan is het duidelijk dat het kwartet deze keer naar het verleden lonkt. Die links reiken zelfs tot in New Orleans met nadrukkelijk veel aandacht voor de blues ('Slow Loris', 'For One'!). Dat gebeurt nooit expliciet of aan de hand van overbekende formats maar volgens een uiterst subtiele en uitgekiende benadering zonder dat het recyclage wordt. Ze verweven stapsgewijs en heel berekend kleine details in hun eigen vocabularium. 'Mosking' is zo een van de hoogtepunten. In 'Held By Water' is het een repetitief en haast sjamanistische beat die het geheel vooruit stuwt terwijl in het soulvolle 'Banning Street Blues' hun speels karakter boven komt.
'To The Earth' is als de pinacotheek van een privéverzamelaar. Een minicollectie met als rode draad een gemuteerde tijdslijn van de jazzgeschiedenis waarbij op elk kantelmoment op heel ingenieuze wijze afgeweken wordt van de basis. Het leidt tot nieuwe en verrassende kaderingen boordevol magie en mysterie. Jurd leverde voor vijf van de zeven "tableaux" het materiaal. Daarnaast refereert het kwartet naar Billy Strayhorn via het uiterst bluesy 'Absinthe' en is er een gezamenlijk ontwerp als afsluiter ('For One'), eveneens helemaal ondergedompeld in de blues. Een Britse toprelease, mijlenver van de hippe grooves die blindelings de hemel in geprezen worden.
© Georges Tonla Briquet

Bezetting:
Laura Jurd: trompet
Elliot Galvin: piano
Conor Chaplin: contrabas
Corrie Dick: drums

https://editionrecords.com/releases/dinosaur-to-the-earth/