Diego Imbert - Urban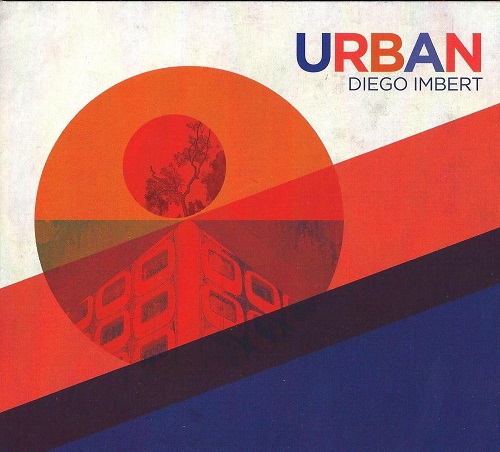 D
Trebim Music/L'Autre Distribution
Diego Imbert s'est d'abord intéressé au violon puis à la basse électrique. C'est en 1995 qu'il opte pour la contrebasse au Conservatoire de Paris et au travers de stages avec Jean-François Jenny-Clark et Hein Van de Geyn.
Il se produit d'abord au sein du Gipsy Project de Bireli Lagrene. On le retrouve ensuite dans le trio du saxophoniste Sylvain Beuf, le quartet du trompettiste italien Flavio Boltro et le quintet du bugliste Alex Tassel. Avec André Ceccarelli, il enregistre Le coq et la pendule et A NOUsGaro, en hommage au chanteur toulousain, avec David Linx au chant mais aussi Tribute to Charlie Haden en compagnie d'Enrico Pieranunzi.
Il a monté sa propre formation dès 2008 avec Alex Tassel (tp), David El-Malek (ts) et Franck Agulhon (dm). Toujours avec David El-Malek et Franck Agulhon, il forme ensuite un quartet avec le trompettiste Quentin Ghomari.
Pour Urban, il élargit sa formation en faisant appel à Pierrick Pedron à l'alto, Bastien Ballaz au trombone et Pierre-Alain Goualch au Fender Rhodes et autres claviers électriques, un pianiste qu'il avait croisé pour Le coq et la pendule. Par ailleurs, il revient à ses premières amours: la basse électrique. Ce qui détermine fatalement la musique de cet album qui s'inspire des années '70. Aussi n'est-ce pas un hasard, s'il fait appel à Eric Legnini pour la réalisation du disque.
Au répertoire, huit compositions originales qui mettent bien en valeur la large palette sonore des instruments à vent: trompette, trombone et saxophones mêlent leurs sonorités irisées de manière originale (Moovies, Delayed), un peu à la manière de certains albums West Coast ou de Birth of the cool mais avec, en arrière plan, la solide ligne de basse du leader et des claviers électriques.
Ce qui n'empêche pas chacun de se mettre en évidence: alto volubile et incisif de Pierrick Pedron (Bridges), solo de ténor (Moovies), trombone ouaté (Brixton Market), intro de bugle (Moovies) et solo de trompette (Urban). Si la plupart des thèmes adoptent un mid tempo, Marchin' rappelle le rythme particulier des marching bands de La Nouvelle Orleans.
Petite restriction, le recours un peu trop systématique à un tambourin, sans doute accroché au charleston, de la part de Franck Agulhon, un effet un peu redondant, comme c'était le cas dans l'album Manifesto de Jeff Herr.
Sortie de l'album le 16 novembre 2018 et concerts à Paris, au Sunset, les 17 et 18 janvier 2019.
© Claude Loxhay