Diederik Wissels & Andreas Polyzogopoulos - Before You Go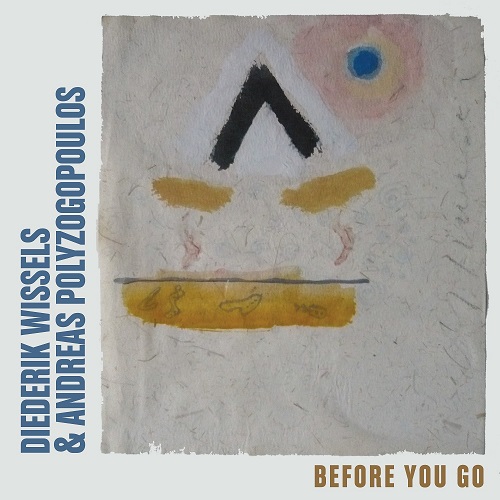 D
September Records
Pianist Diederik Wissels (60) en trompettist Andreas Polyzogopoulos (39), bekend van Tania Giannouli Trio, speelden in 2019 al samen en zochten in oktober 2020 de Igloo Studio op om hun project 'Before You Go' vast te leggen. Ze beschouwen het als een soort loslaten van indrukken over wat omgaat in hun leefwereld en de onwezenlijke pandemietijden. De inspiratie leggen ze bij William Faulkner die zei: "you cannot swim for new horizons until you have the courage to lose sight of the shore".




Als rode draad ontplooien zich de perspectieven 'First Perspective (Past)', 'Second Perspective (Present)', 'Third Perspective' (Future) en het herhaald thema van 'Before You Go'. 
De introspectieve sfeer roept vele (film)beelden op met 'Only At Night', 'Remember!', 'Burnt Punt Tree', '…Lost' en 'Isla De Lobos'. Het ontroerende 'Pieta', aangrijpende 'Masks' en melancholische 'Elsewhere' zijn lyrische juweeltjes.
Op 'Burnt Punt Tree' van Andreas Polyzogopoulos na schreef Diederik Wissels alle nummers.
Van Nordic soundscapes tot mediterrane invloeden, ambient sound en minimalisme, getuigt 'Before You Go' van een intense interactie vol diepgevoelige nuances, een machtige apotheose van expressies. Spirituele quarantaine met een perspectief op betere tijden.
© Bernard Lefèvre




Musici:
Diederik Wissels (piano)
Andreas Polyzogopoulos (trompet, bugel, electronics)